The greatest shows are not the ones where you get to see the best bands you can pull to a particular venue on a particular night. The best show experiences are when everything seems to fit together and you're really there to see one big performance with multiple quality acts on the set. This can be a happy accident, but, in the case of today's post, it's completely intentional: Coming up on June 7th is a show that just might work out like that: Manchester UK's
Doves
play the
House of Blues
that night, and they will be supported by New Hampshire's
Wild Light
who were named "
Outstanding Rock Act of the Year
" by the Boston Music Awards in December. This show looks very promising!
WILD LIGHT
Ryan Nicholson photo
RSL Video Pick:

Wild Light's

"

California On My Mind

"
It's hard for Boston folks not to feel a sense of ownership when it comes to the success of regional music heroes
Wild Light
. Months ago (after they had won their Boston Music Award, but before their debut album was released,) we saw them in a lineup with celebrated blog band
Tapes 'N Tapes
at the Paradise. We weren't impressed with Tapes who we have seen multiples times now in their heyday (before singer Josh Grier needlessly shredded his voice on tour - and the band began re-arranging their songs to account for it.) The high point of the evening (as it is with many of their shows,) Wild Light upstaged their tour mates at the Paradise - performing exceptionally well in front of a local audience. They went on do a stint with
The Killers
and shined there - we hear, anyways. It's hard for Boston, and New England as a whole, not to take some pride in this upstart band!
DOVES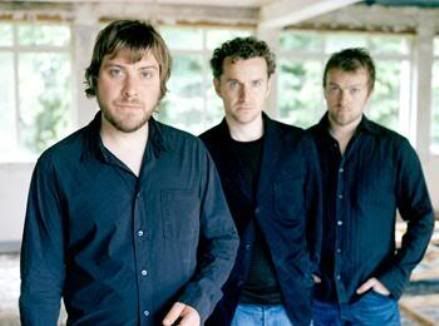 RSL Video Pick:

Doves'

"

Kingdom of Rust

"
Being from England,
Doves
really are all-mine. They come from my long-lost hometown in Northern England. This gig, to support their new, fourth, album "Kingdom of Rust," is the band's first in Boston in several years, and you'd be a fool to miss it, because they are one of the better live acts in England right now. (Here's our
review of the new record
, which ran in April.)
Best of all, these two bands compliment each other really well, both playing cleverly holistic melodies on bass and guitar, which make them sound musically warm and inviting. Go and see them both, not for either one, but for a whole night of moving music. Highly Recommended!