Blind Pilot and Local Natives
SHOW HYPE


Tonight - Wednesday 6/10/09
SCENE: TT the Bears in Cambridge

Everybody's concerned about their budget, and rightfully so these days. Never has the dollar been worth so little and the prospect of making more of it seem so far away to so many. The Show does go on though and we still attend.
What we look for often is the biggest return impact for our dollar. What shows will put out the most? - their exciting new performers better, skilled - and the lineup juiced?
Tonight there is a just such a show at
TT the Bears
where two outstanding young bands appear in town for one night only!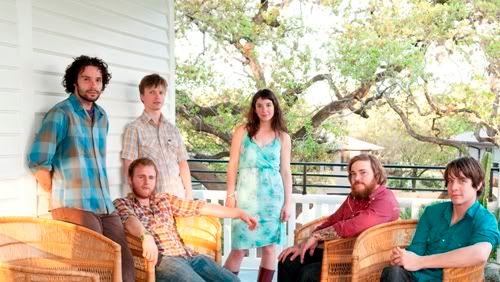 Portland's

BLIND PILOT
BLIND PILOT:
On an off night on their recent tour with The Decemberists (
yes, they are that good
) are Blind Pilot. The band are touring as a six-piece with Israel Nebeker (vocals, guitar), Ryan Dobrowski (drums), Luke Ydstie (upright bass, backing vocals), Kati Claborn (banjo, dulcimer, backing vocals), Ian Krist (Vibraphones), and Dave Jorgensen (keyboards, trumpet).
Blind Pilot
have/will be sharing stage with top acts such as the Hold Steady, Counting Crows and Akron/Family in Europe. A thoroughly entertaining buzz band on the rise, here's your chance to see Blind Pilot before they play major summer festivals in far-off places: confirmed at Lollapalooza, Outside Lands, and Sasquatch music festivals. You can see them tonight with almost no effort in an intimate setting!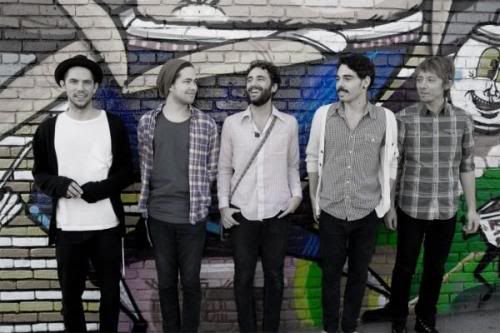 Silverlake / Los Angeles'

LOCAL NATIVES
LOCAL NATIVES:
We cannot lend words eloquent enough to promote Local Natives. Easily one of the most exciting buzz bands in the country, they dropped our jaws the last time they played town
in January
. [click over for a great Talking Heads cover!] We can only imagine how good they've gotten since then with regular touring!?? (We just love the rhythm!)Seriously entertaining - this is as safe a bet as you can get!