Beatle George Harrison Goes All Country Twang
We Love Giving Credit Where Credit's Due:
We are findings
When You Awake
is one of our favorite sites these days. The alt-country, deep roots indie blog is guilty of good taste and at nearly every turn their music selections have proved to be pretty damn great. Best of all, they are coming up with some cool new ideas we haven't seen anywhere else... Right now you can get their customized covers project titled; "
Goes Twang
."
George Harrison
is the latest to get the Twang Treatment! The new mix features covers of
Harrison
tunes by Cream, Paul McCartney, My Morning Jacket, Leon Russell and more. (Previous Twang customizations on When You Awake include
Bob Dylan
and
Wille Nelson
.) Now that's what we call awesome.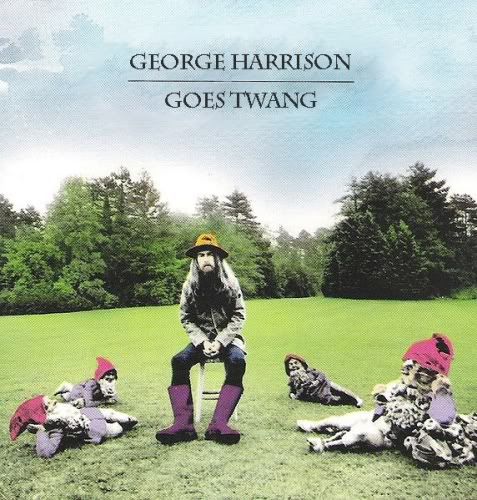 Tracklisting:
1. My Morning Jacket- Behind That Locked Door
2. Richie Havens- Here Comes The Sun
3.
Leon Russell - Beware of Darkness
4. Jackie Lomax- Sour Milk Sea
5. Doris Troy- Give Me Back My Dynamite
6. Ron Wood- Far East Man
7. Harry Nilsson- That Is All
8. Cream- Badge
9. Ringo Starr- Photograph
10. Paul McCartney- Something