VIRAL VIDEO: Pezzettino and the Boston Firehouse
SOMETIMES YOU JUST GOT TO ROLL WITH IT:
Ahh.... the best laid plans of men.... You weren't going to be hearing about the
last two night's worth of RSL-shows
at the
Red Room
at Berklee's
Cafe 939
on these pages until we got all the photographs ready to go... but finding this endearing video blog posted online by Pezzettino! (the solo Wisconsin-based performer of last night's show.) This one just went up today (now that's fresh!) and we knew we just had to share!
Another Episode of Viral Video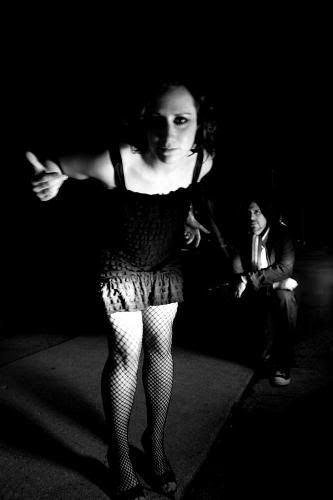 Pezzettino photograph byMatt Schwenke
GOING VIRAL - PEZZETTINO-style
!
Utterly exhausted from yesterday's bus ride from NYC, where she performed just the night before.... Margaret wanted to nap before her set (
which she just killed!!
) last night, but found she just couldn't contain her excitement for being in the city for the first time - and so she went for a walk. What ensued was a video-accompanied jaunt down Boylston street by the accordian performer. She soon paid a visit to the nearby firehouse where they offered her a tour! Somewhere along the way, you realize exactly how cool and sweet this artist is as a person... And stuff like this is EXACTLY what the viral video series was created for!
From the new album "

Lion

"
What's Next:
Ryan's Smashing Life
is bringing you a
Pezzettino listening party
- open to the public - on
June 30th

at

River Gods
in Central Square. We will bring you the music - River Gods will bring you food and libations. What more could you want?! Come on Out and hear the music of "
Lion
!" Hope to see you there!
Spend a Few Minutes checking out all these
previous RSL Viral Video selections: