And Now a Word from The In Out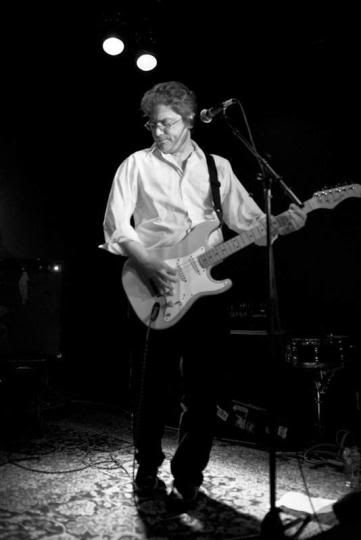 Todd Nudelman at Church this February
The Old In-Out:
If there's one intrinsic quality we like in our music I guess the most important one would be authenticity. Having "a real" quality to the music and the band itself makes the whole thing a lot more approachable for listeners... Well there's not many bands more authentic than Boston's
The In Out
. We love their patented unpolished old-school, throwback sound. Fuzzy guitars entangled with drums, songs punctuated by two-part harmonies - it's the perfect neighborhood rock and roll. The band: Todd Nudelman (vocals/guitar), Nick Blakey (bass/vocals/keys), and Richard Adkins (drums).
DOING IT IN PUBLIC:
On Friday (
5/22
) in Cambridge you will have the chance to see the band perform at the
Plough and Stars
(one of our neighborhood bars in Cambridge) with
Cotton Candy
. And a week from Saturday (
5/30
), The In Out play longtime favorite bar
The Midway Cafe
in Jamaica Plain. (On the bill with
The Figgs
) Both venues will let listeners take their hair down and enjoy some great rock. This might be your last chance for a while to catch The In Out as they take a period off from live performing. Get there and
Let Loose
!!