Remind Me Where the Light Is
THE BEST NEW MUSIC of 2009:
Today we finally see the release of
Remind Me Where the Light Is
, the much anticipated sophomore album from LA's
Great Northern
. After listening to the album for fives whole weeks - I am happy to relay that this is easily one of the best new records of 2009.
We loved their first album
(an indie pop masterpiece - RSL Top Albums of 2007) and expected a hell of a lot out of this new one... But with the results now in hand, all I can say is we at the RSL Music Blog are blown away with
how far the band has come in the last year
. Some of this is due to playing on the road, but much must be said about the creating and editing process that took place in studio. According to a Winter interview in Filter magazine, Great Northern's Rachel Stolte and Solon Bixler arrived in studio with 30 rough demos and a handful of song fragments. Many of these songs were reworked many times...
The final product is an impressive 11-track record
with 6 immediate winners (Grade A) tracks with nary a bad song on the album. During this economic hard times, Remind Me Where the Light Is happens to be one hell of a safe bet for your next record-store run.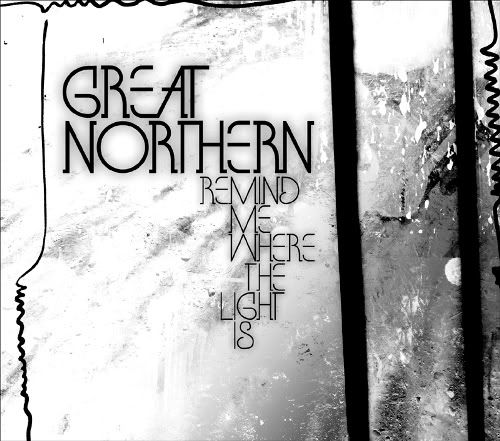 Six Key Tracks from the new record:
"
Story
", "
Houses
", "
Snakes
", "
Mountain
", "
Warning
", and "
Driveway
".
Where this One comes Out on Top:
With the new record's incredible two-part harmonies, Great Northern's layered instrumentation (this time around far more enthusiastically punctuated with rock guitar and just the right amount of digital effects) this record serves as a mighty bridge forward for Great Northern. As I said before, that's high praise for a band whose first album was just incredible. These indie rockers have somehow found a way to grow their music on this record, while portraying a level of intimacy and personal-ness that suggests that these scene-setting songs belong to the to emotional scenes of a great movie.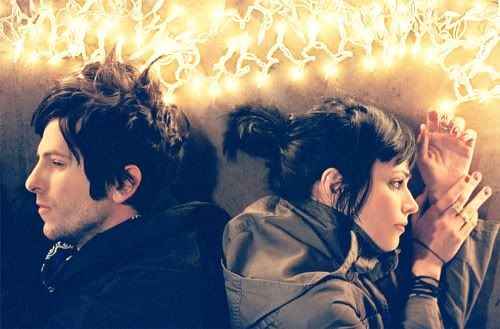 Bravely, Great Northern take a lot of chances on this album.
Lucky for us, the lions share of these efforts are hugely successful. At the heart of it all are two musicians who entered the studio - and in making great music, they fell in each others' arms. In a way, the record is a biography of this magical time period in both artists' lives. This is a highly recommended effort!
Spring 2009 Tour
May 1
- Brooklyn, NY
Bell House
May 2
- Albany, NY
Valentines
May 4
- NYC
Bowery Ballroom
May 5
- Philadelphia, PA
Johnny Brenda's
May 7
- Washington DC
Black Cat
May 8
- Pittsburgh, PA
Diesel
May 9
- Cleveland, OH
Grog Shop
May 10
- Columbus, OH
Skully's
May 11
- Detroit, MI
Magic Stick
May 13
- Chicago, IL
Lakeshore Theatre
May 14
- Columbia, MO
Mojo's
May 16
- Denton, TX
Hailey's
May 17
- Houston, TX
Warehouse
May 18
- Austin, TX
Parish
May 21
- Phoenix, AZ
Rhythm Room
May 22
- San Diego, CA
Casbah
May 23
- LA
Echoplex
May 24
- San Francisco, CA
Independent
May 26
- Portland, OR
Douglas Fir
May 27
- Seattle, WA
Crocodile Cafe