Mercy! The Lights Out and a Huge RUMBLE NIGHT SIX
THE BEST NIGHT SO FAR...
Overall, Night 6 was probably the single finest band lineup that this contest could offer...
Each of the four bands brought their "A" Game and it definitely showed.
A thoroughly entertaining evening for all! All four bands left with a slew of new fans! This night is all about what the Rumble is about!
THE END OF THE PRELIMINARY ROUND:
Trucker Mouth and The New Alibis played a power-packed 1-2, and got the crowd speculating. Certainly, the audience was a-buzz after the third set (Gozu) somehow managed to play as well (or better) than the two preceding bands, which was no small feat... That left only The Lights Out - a band that most were expecting to win. (No pressure, right?) In a dominant performance, The Lights Out played huge and took what must have still been a close decision from the judges...
Hugely entertaining.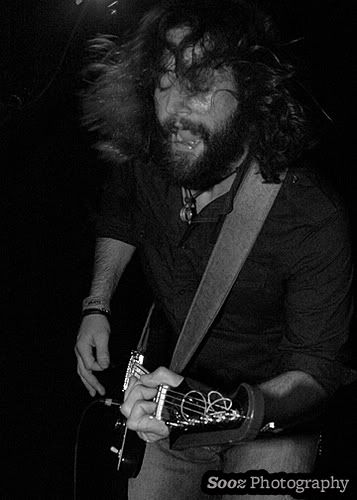 Trucker Mouth kicked off a high-intensity night
Photos by
Sooz
TRUCKER MOUTH:
This was my introduction to this band - and man, were they ever good! Southern-influenced rock steeped in guitar and soul... Very, very entertaining!
Trucker Mouth
is yet another example of why the Rumble is so awesome.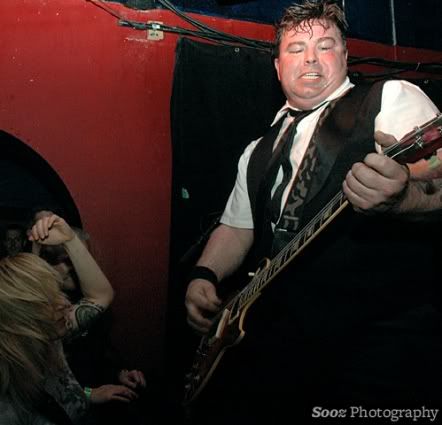 Paul Christian from the New Alibis. This band was On Fire!
Photos by Sooz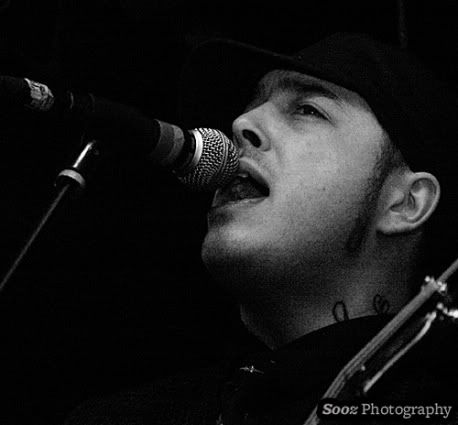 THE NEW ALIBIS:
What an awesome performance! We absolutely dug this band's wild take on modern street punk that had the entire audience bopping their heads and shaking their fists! We heard echoes of our old favorite between each frenzied guitar piece. We loved the band's intensity powered by the wild Paul Christian!
New Alibis
, know how to rock!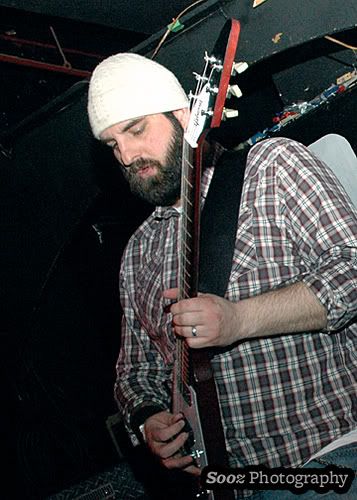 Gozu's Marc Gaffney was Amazing!
Photos by Sooz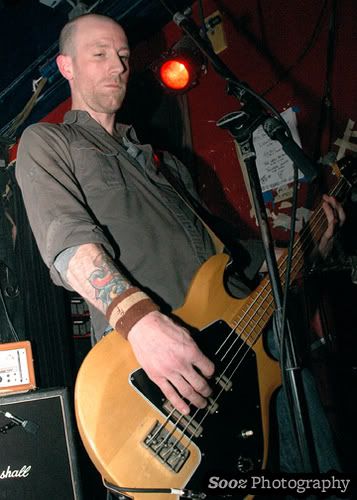 Jay Cannava
GOZU:
I cannot speak highly enough about Gozu. Their fusion-sound combined elements of alternative metal (a la Black Sabbath) with surprising elements of funk, jazz and soul. Much of these elements came during stirring solos by singer Marc Gaffney.
Gozu
were awesome - and you should check them out for yourself. (Add them to the list of bands competing for the Wild Card.) We are now definitely fans!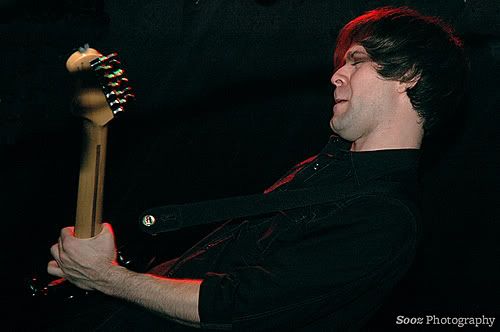 The Lights Out's Adam Ritchie on guitar!
Photos by Sooz
Rishava and Jesse
THE LIGHTS OUT:
There were high expectations for The Lights Out and thankfully, they more than lived up to the expectations. This
remarkably fun rock outfit
never, ever disappoint. On Night Six they held the crowd's energy level very high and took home a win to advance to the Semi-Finals. We were already fans of
The Lights Out
, now we like them even more.
NIGHT 5 VIDEO:


The Lights Out
RUMBLE NIGHT 6
RSL PHOTO DIARY
Images by Sooz
Free RSL Subscription