The Dirty Truckers head to the Rumble Finals!
The Dirty Truckers
have really stepped up in this competiton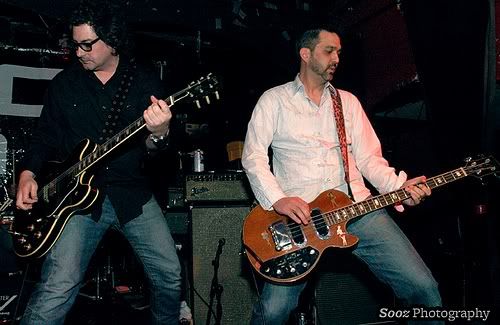 On to the Final Night! -
The Dirty Truckers on to the Final night where they will face off with
Gene Dante and the Future Starlets
and an as-of-yet unnamed Wild Card (one band will be selected based on points from the Semi-Final Round.) We predict that the Wild Card band will probably come from this 3-man field* :
The Luxury
,
The Lights Out
and
Gravehaven
... (* That being said, on previous nights things have been too close to call and we certainly haven't had much luck so far predicting the winners.) Details when we have them!
Rumble Semi-Final Photos
Pix by Veronica Dale

RSL Rumble Photos by Sooz
(highly recommended)