Sold Out for a Very Good Reason
The Delta Spirit returns in a Very Big Way.
You know, it used to be much easier to keep a really good secret.
Actually, I think it's great that people are falling for San Diego's Delta Spirit. It's a band I have seen numerous times now and have promoted the hell out of on these pages (
2007 Album of the Year
, amongst others appearances...)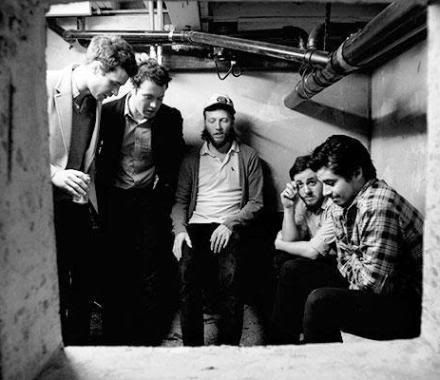 Delta Spirit
One of the Three Best Live Bands in America:
In a post in which I recently
lauded the amazing-ness of Cincinnati's Heartless Bastards
(is amazing-ness a word?), I mentioned that
HBs
and
Delta Spirit
(along with
NYC's

Pela
) were the three best live shows in America. I stand by those three (
obvious
) picks. And obviously, others are listening. This Friday's Delta Spirit show (2/20) at
The Middle East
(downstairs, of course) is completely sold out. Just for good measure, the New York show the next night (2/21) at the
Bowery Ballroom
is also sold out! If you are heading to either or even both of these two shows, have a blast - you are definitely one of the lucky ones.