New Work from The Rakes - The Light From Your Mac
DATELINE: LONDON
-
Watch out, somebody went and woke up

The Rakes

.
The fun, wiry UK band, who have a history of crafting addictive smart rock, have awakened from a year-long slumber (their last tour ended in March '08 - then they disappeared to take a break and to prepare new material.) And it's been two whole years since the band released any new material.
All this is a grand way of me telling you that the World is overdue for some of their music!
The Rakes are set to release their new LP,

1989

, to global markets in March
. We will definitely be looking forward to this one. Here is the first, unreleased single from that album. It's a love song, of sorts....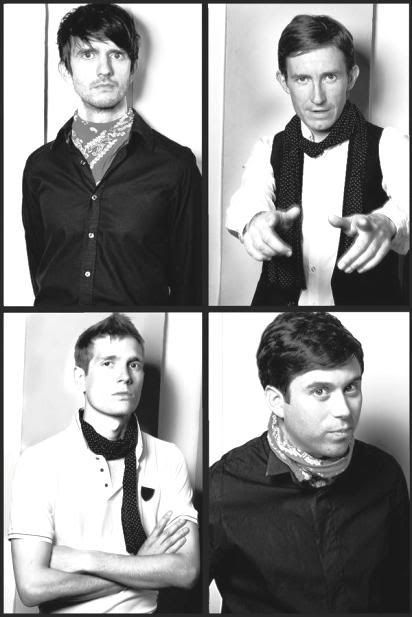 The Rakes are Back
HIGH CULTURE INDIE ROCK:
The Rakes are named for a three-part Stravinsky opera titled, "
The Rake's Progress
." It's a misbegotten morality tale of love lost, really... It's about a man (Tom Rakewell) who falls for a woman, who in turn falls in love with a a man who is actually the Devil, himself. Nobody is happy. How appropriate.