Matt Hopper
Coast to Coast:
It's in his native Alaska we meet up with
Matt Hopper
, a super-talented indie rocker on the rise. After a couple of years of chatting it up with Matt from the road, we have struck up a long-distance friendship. He's shared unreleased tracks and tales from the road. And he is constantly touring, playing before audiences all over the US and Canada.
It's an Upside Down World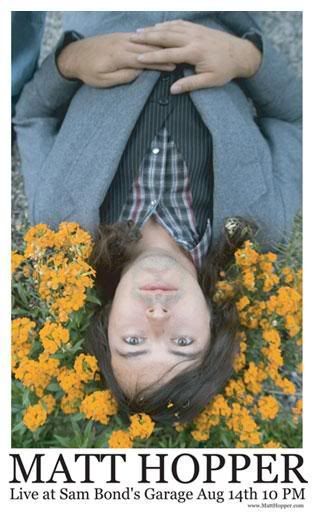 one of my favorite MH posters
Up until 2007, Matt's gigs were primarily along the West Coast. But residences and key dates in Nashville and New York have helped identify Hopper and his backing band -
the Roman Candles
- as a talented band on the rise. Those who attend his intense shows rapidly become supporters of Hopper's promising career. One listen and you will know why:
VOTE FOR HOPPER:
Now, with your help,
Matt may have the chance to play in front of Kings of Leon in Chicago on January 24th!
A contest requiring your
vote by clicking
HERE
puts a vote in for Matt to play
a charity concert
at Chicago's House of Blues with KOL and the Whigs later this month.
In 2009, Matt Hopper is Someone to Know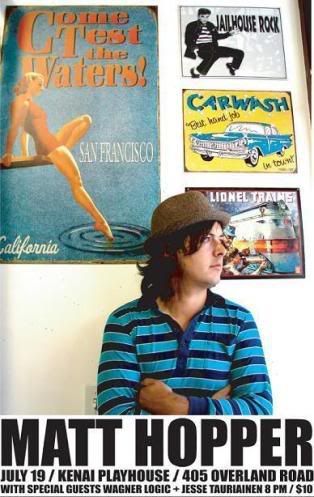 Please give Matt Hopper your Vote:


last day to cast a ballot is tomorrow!


[ CLICK HERE]