Morning Benders and Submarines to tour together in '09
Upcoming Tour - HOT INDIE ROCK TICKET:
Probably one of the most pleasant surprises for us this year was the emergence of
The Morning Benders
. This super cool band was the opener for
We Are Scientists
,
The Kooks
and
Ra Ra Riot
on dates throughout the land, (We saw them with the Kooks,) and never failed to impress. The band weds indie rock stylings of today with a bit of class and charm we aren't used to seeing in younger bands.
We now hear that this little band on the rise will be touring (co-headlining) with
The Submarines
- a most dynamic duo we have been dying to see live since we first saw their video for their
Josh Forbes
-directed
video for

Peace and Hate
. (To us, the Submarines sound a bit like a cross between The Rosebuds and Georgie James - two bands we love!) This has all the making of a huge and very accessible tour for fans. Neither band is too big in their own right but each is hugely talented. (Check out their new single, "
You Me and the Bourgeoisie
" - it's the one from the new Apple iPhone ad. And it's pretty incredible.
Sum it all up and this is one tour you definitely are going to want to see.
Mark our words.
The Morning Benders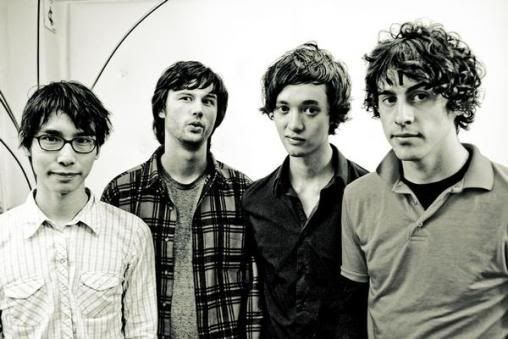 The Submarines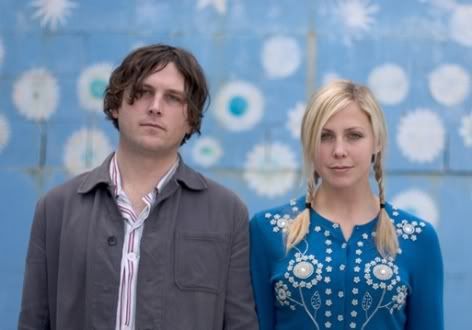 First 2 Weeks of the Co-Headlining Tour:
30 Jan 2009
Detroit Bar - Costa Mesa , CA
1 Feb 2009
Club Congress - Tucson, AZ
3 Feb 2009
Stubbs BBQ - Austin, TX
4 Feb 2009
Pontiac Garage - Dallas, TX
6 Feb 2009
The Drunken Unicorn - Atlanta, GA
7 Feb 2009
Local 506 - Chapel Hill, NC
8 Feb 2009
Black Cat Backstage - Washington, D.C.
9 Feb 2009
Johnny Brenda's - Philadelphia , PA
10 Feb 2009
The Mercury Lounge - NY , NY
11 Feb 2009
The Bell House - Brooklyn, NY
13 Feb 2009
Middle East - Cambridge, MA