Christmas with Blonde Acid Cult
Blonde Acid Cult are an RSL Cult Favorite.
We shed light
on this New York party band well over a year ago. But it wasn't until the latest CMJ Music Festival (BAC gigs that put the band on the bills with Ponytail, Crystal Antlers, School of Seven Bells, Moby and Holy Ghost! amongst others) that earned them a loyal following. (The
Shake It Loose

video
shoot didn't hurt their prestige level, either....) As of late, Blonde Acid Cult have been playing private parties and special band nights all over town.
This is one band you should know.....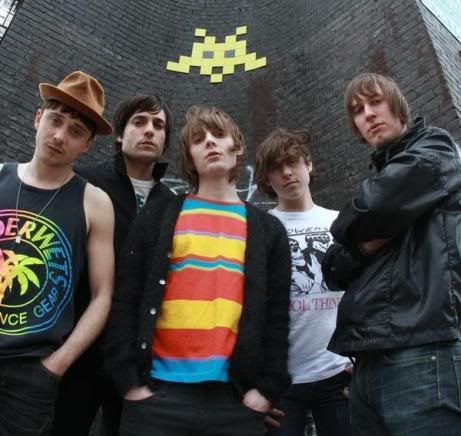 BLONDE ACID CULT
Blonde Acid Cult brings a wild, schizophrenic level of rock and roll. Stealing cultural vibes from the best Stax Records and putting them in the blender with the suicide droning of the Stooges, this is a band making their mark these days. The band will soon announce the release date for,
Habeas Corpus
, their full-length debut. Definitely
ONE TO WATCH in 2009!
Merry Christmas from Blonde Acid Cult!
The two new songs, "
Calypso
" and "
Let It Rain
", below are yours to share with friends.