Simon Says No!
ROCK TRANSCENDING TIME & PLACE
DATELINE: OSLO
It's like hearing a familiar voice from the past whisper your name and asking you to dance... It's about celebrating good music and better times. We gave one listen to Oslo's
Simon Says No!
and we were transported away to another place by the anthemic
Sleeping Heart
. I think it's a good indicator of what is to come!
Simon Says No!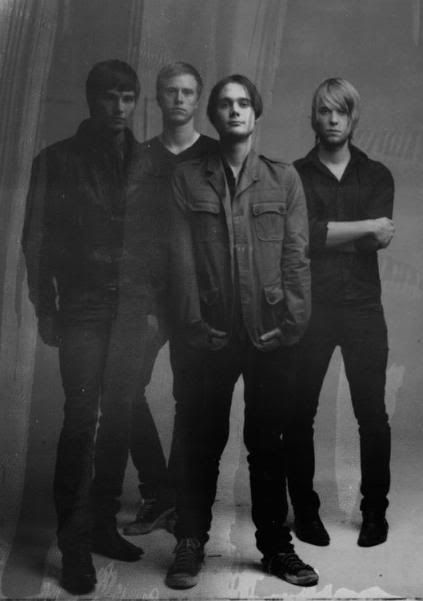 HOT OFF THE PRESSES:
Fresh off an impressive appearance in New York at the
CMJ Music Festival
,
Simon Says No!
(Rolf, Even, Simon, Ruben) is taking their post punk meanders and shoegaze past(think the rock fuzz of My Bloody Valentine dipped in modern indie and what you have is a starting point) to the masses. The most important thing right now for this talented little Norway band is to get the word out! This band appears ready for the next big stage! We will be watching.