Matt Pond PA is Giving it Away !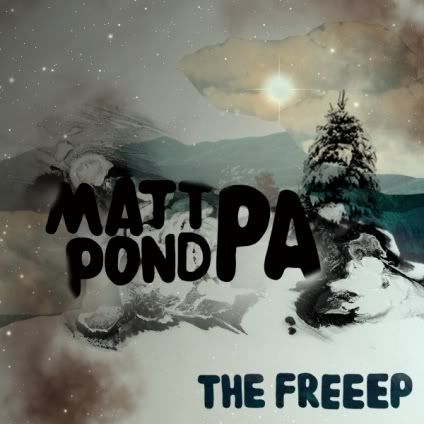 Get your Free Tunes!
UTTER SIMPLICITY: The Words

"FREE EP"

really say it all.
Our friends in indie rock trio Matt Pond PA (Matt Pond - vocals, guitar, Dan Crowell - drums, Chris Hansen - guitar, keyboards) want you to know about their brand new batch of songs -- by giving them all away!
Something to Be Thankful for:
Matt Pond PA
This free EP album
(produced, performed and now distributed by the band) was recorded by Matt Pond PA in a cabin in Bearsville, NY. (Coincidentally, we are kinda surprised Matt Pond is calling this freebie an EP album - it has nine tracks. That's pretty much a full-length record these days.)
And, this stuff is good.
Having listened to this one, we couldn't be happier to have this quality, and free, addition to our music collection.
Matt Pond PA Video:
PEOPLE HAVE A WAY
directed by Ed Lowther