Ra Ra Riot - The Rhumb Line
ON FURTHER REVIEW:
Albums of Note
BragginBilly here,
Ra Ra Riot
(they of the
rock n' roll cello
) has been a favorite of this blog since Ryan and I first caught them opening for
The Editors
last year. I've seen them a couple times since and they consistently put on a great show.
The New one from one of Our Favorites: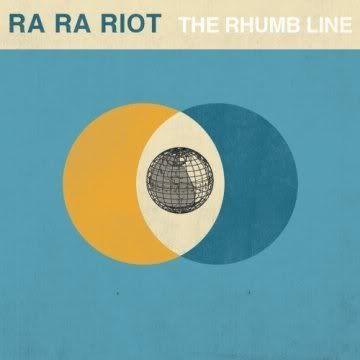 Recently we had the chance to sit down and listen to Ra Ra Riot's latest effort,
The Rhumb Line
. For the uninitiated: this LP offers up a handful of reproduced tracks already offered up on Ra Ra Riot's
self-titled debut EP
distributed last year. (The 'old' tracks sound fantastic - even better this time around!) The remainder of the songs on this full-length album are all new. This visit to the studio brought some great new textures to the music. One much improved aspect on the new record: listeners hear a lot more of Mathieu Santos' work on the bass, which is just outstanding.
BEST OF WHATS TO COME
- New songs like
St. Peter's Day Festival
stay within their own unique sound while the dominant "80s style" keyboards in
Too Too Too Fast
is a bit of a departure - but a good one, sounding just a bit like the New Pornographers.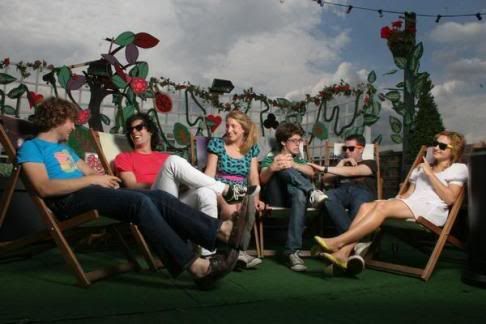 Having signed to
Barsuk Records
(Death Cab for Cutie, Mates of State) earlier this year - the band are finally getting some well-deserved backing these days. And while Ra Ra Riot are technically a Syracuse, NY band, but you wouldn't know it from the following that their frequent Boston shows have earned them. At this point, Ra Ra Riot pretty much have a home-field advantage wherever they go.
Folks here in Boston can catch them in the Downstairs Room at the
Middle East
on October 18
. Don't miss out!