Best of 2008: Tom Thumb
THE BEST of 2008

(so far!)

SERIES :
At the heart of the Boston folk scene is
the best Boston Album Release to date in the young 2008
. It's "
The Taxidermist
" by Andy Arch whose nom de guerre -
Tom Thumb
- serves him well.
Arch has a very pleasant, easy-going nature. But this appearance belies the fact that this artist is a ferocious tiger of a musician - a quality that emerges during performances and recording.
Andy performs all parts and instruments on the tracks on "The Taxidermist" with few exceptions.
They have a term for this - I believe it's called genius... (But I won't say that because it would upset Andy.) I saw this first hand when Tom played
one of the RSL Live Music Showcases
in Cambridge. (All the performers were great - my jaw was on the floor half the night.) The music of Tom Thumb is a an absolute feather in Boston's cap.


"The Taxidermist" gets 4.5 of 5 stars! It's a must-have record!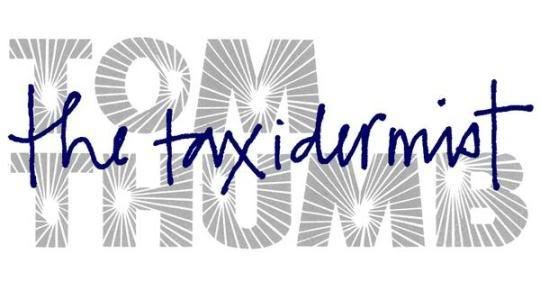 Boston's
Andy Arch is 'Tom Thumb'
What's Hot:
Tom Thumb
joins some pretty sensational talent -
The Best of 2008 List
is coming - but here are some of the records we have told you made the list in recent days:
album,
album
,
album
,
album
,
album
,
album
,
album
,
album
,
album
,
album
,
album
,
album
,
album
,
album
,
album
, and
album
. Think of it as a shopping list of contemporary good taste and this list will continue to grow until it needs to - you can check out
2007's Hot List for the First Half
,
here
.)