Travel By Sea - Days of My Escape
Highly Recommended:
One of the Best of 2008
Days of Escape
is the Triumphant second record from indie duo Travel By Sea
. Kyle Kersten and Brian Kraft return to the studio (
Autumn Tone Records
) producing some incredible heartfelt songs on the new one. It's tough not to get lost between the rolling seas and the tall fields on this record. From the first majestic notes on "
Let It All Lie Down
" - the first track on the album, to the soft plaintive poetry and strumming guitar in "
Way It Was
," this record's a winner. Because this album has the ability to pull the listener emotively like the wind directs a sailboat's sail, the songs here are powerful. This music is tangible!
BACK STORY:
In 2006 Travel By Sea released Shadows Rise, a heavily alt-country tinged record that put the pair on the national map. (Remarkably, Kersten and Kraft worked remotely but together on that project which I credited as the new alt-country project of the year in 2006.) People were definitely listening - and they weren't hear more than the music - there's a lot of potential here.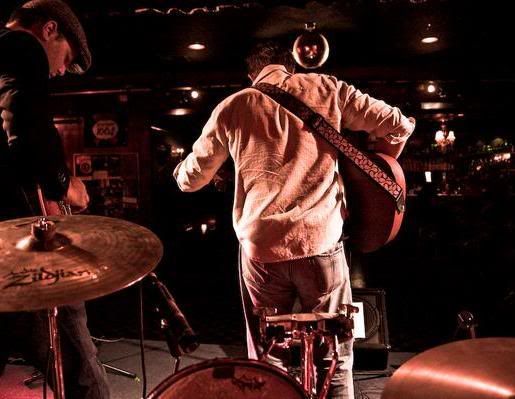 A PROMISING FUTURE:
Kraft and Kersten were signed to Autumn Tone and tapped even deeper into their souls in 2008 for Days of Escape. It's been a launching board for the band. For the first time ever, Travel By Sea is playing full stage shows aided by the addition of two new tour members; Trevor Gerhard and Dan Moore. With a full lineup the band is building on its own lineage. It's damn hard to not hear this band and not believe in what they're doing. This is one of the best new album projects in 2008.