Great Summer Album - Mates of State, Re-Arrange Us
One of Our Favorites:
Recommended Summer Listening
Tonight in Boston!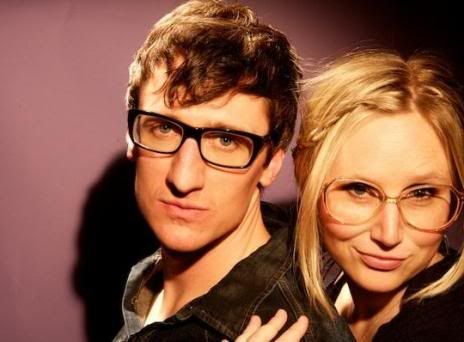 MATES OF STATE
Live in Boston tonight:
Mates of State at the
Paradise Rock Club
, doors at 7pm. As of the publication of this piece, tickets were still available!
Hey there, BragginBilly here.
The last few days (
here
and
here
) we have been telling you about our project to assemble the
Best of List for Albums released in the First Half of 2008
. (
Here's the list from 2007
.) One thing was immediately clear - We wanted to tell you about this one in time for the Mates of State show in Boston tonight.
Another Top Album in 2008:
We recommend:
"Re-Arrange Us"
from
Mates of State
. This one is a successful follow up from 2006's
"Bring It Back"
- a personal favorite.
RE-ARRANGE US:
Although somewhat ironically named, "Re-Arrange Us" picks up right where "Bring It Back" left off. It's a great CD top to bottom that never leaves you with the feeling that you're hearing the same songs again. No re-hashing, just more good tunes on the same vibe.
BEST OF 2008:

the new one from Mates of State
For the uninitiated,

Mates of State are a husband and wife team
- and a talented one at that. Josh Hammel (drums) and Kori Gardner (piano and organ) are generating some of the best harmonies out there today. Hammel's understated drumming shows off a sophisticated sense of rhythm, and Gardner combines her intimate singing voice with fine work on the keys. I saw them twice last year when they were almost a trio...(Kori was very pregnant at the time and has since given birth to the couple's second daughter.) Both shows were unforgettable!
Here's Your Chance:
Check out
Mates of State tonight in Boston
at the
The Paradise
. Tickets were not sold out last night and there should be some available at the door tonight before show time.