SKY HIGH - The Luxury will open for Coldplay in Boston
Congratulations are in Order
:
Boston's The Luxury will play their set on the same stage as
Coldplay
on Aug 4th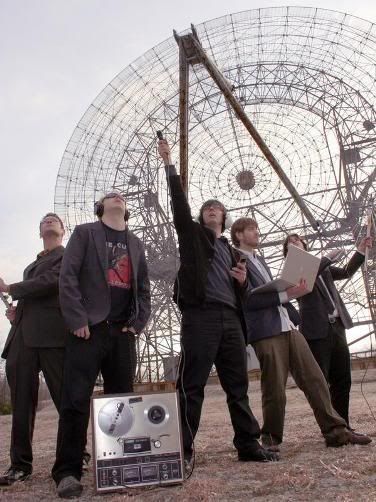 ROCKING ON A SOLD-OUT STAGE:
Winners of an
WFNX
contest for local bands with music videos, The Luxury were named one of three finalists who set their eyes on an amazing prize - a chance to play a sold-out Garden show with one of the biggest bands in the world right now. That was only half the battle.
HOW THEY WON:
Planners took the top three videos as voted on by the public ( and the band bios) to Coldplay who made the final decision. Last night, The Luxury learned that they had been tapped by Chris Martin and company to
play the Boston Garden on August 4th
during Coldplay's only Boston date on the Viva La Vida Tour. [
details
]
(Just in case you were wondering,
The Garden seats just under 20,000 people
and the Coldplay show is completely sold out. [
3d seating chart
] That's one hell of a lot of exposure!) It's every band's dream come true.
STILL IN SHOCK:
The Luxury's Jason Dunn, who was reached at his regular job today, was still trying to grasp the gravity of the situation. "I slept just four hours last night, I was just too excited," said Dunn, who sings and plays guitar. "This is everything we worked so hard for. It's hard to comprehend. I'm still in shock. Thanks to everyone for voting for us!"
Just last week, The Luxury played a well attended live show at TT the Bears in Cambridge - it was
another summer showcase sponsored by Ryan's Smashing Life
.
The Luxury were just sensational
- and I honestly believe they are the right band for this opening gig opportunity. I wish the best of luck guys! Don't show up Coldplay.
THE WINNING VIDEO:


MALCONTENT