SixToes
DATELINE: LONDON

One to Watch
!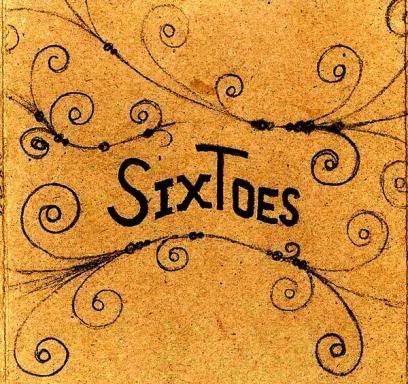 Are You Ready for this Folk? -
I think that great music has proven it's importance to man for all it gives.... But if you think about it, the best songs and artists are truly great for what they demand of you. Whether you realize it or not, the best artistry requires so much from an attentive listener. Such music forces you to use your imagination and challenges your ability to listen. Wonderful and liberating, yet inspirational and intense.
I just went back into my ten-foot-high stack of albums from early this year and listened to this disc from
SixToes
and thought it was worth mentioning again. It brought all these things to mind.
This band is just one of Cerebus' heads in the varied modern folk fusion movement... (Check out
Beirut, Andrew Bird, DeVotchKa, Vetiver, RaRa Riot and Cloud Cult
amongst others.) Each of these artists and groups (wherever they are found along the wide spectrum that this category embraces) has exceptional sound and great instrumentation. They are bringing new folk and a merge of their myriad of influences into the lives of contemporary listeners.
Who are SixToes? A

hopeful indie band playing out of London.
There are six pieces: David Greenep, Ben Rogers, Anne Carruthers, James Hitchins, Natalie Sedgwick and Andy Hobson - but to be truthful, despite that number, their sound is larger than that still.
Listening to powerful, layered tracks like
"Reggae Song"
and
"Trick of the Night,"
the band's sound is almost epic. (Kind of like listening blindfolded to a dramatic movie score.) There's more going on than what you can take in all at once. What's going on up on stage here is a very good thing. I look forward to seeing what happens next...
An Explosion of Sound and Movement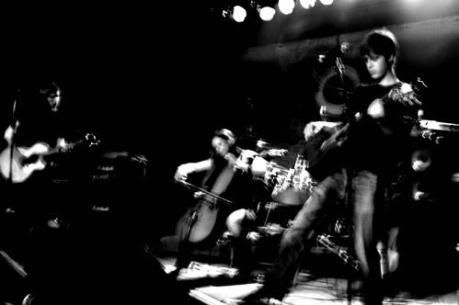 Visit SixToes - Pick up their EP!
Myspace