Rubblebucket on the 4th of July - A Full Body Groove
INDEPEN-DANCE DAY!
Hey folks, BragginBilly here. So you're in the city on Friday for the Fourth of July festivities and you caught the
fireworks
. Now what do you do? You hop the Red Line to Davis Square in Somerville where you'll find
Johnny D's
and one of the funkiest bands I've heard in a long time for FOUR BUCKS.
Rubblebucket Orchestra
will Jam on the 4th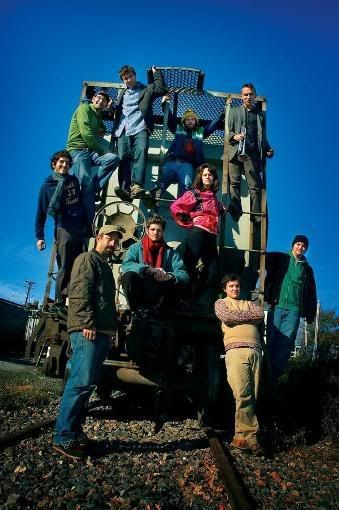 Rubblebucket Orchestra is not you Mamma's foot-tapping funk band.
These guys are a flat-out "move everything" kind of groove. I first heard Rubblebucket when they stopped in to visit the folks over at
WERS
. I'm driving to get my lunch, they get started, and I like what I hear. Next thing I know I'm sitting in there, car dancing like a fool, while my buddies were "patiently" waiting for me to make it to
Anna's Taqueria
...mmmmm...Anna's. Anyway, the harassment I received when I finally got there was well worth it.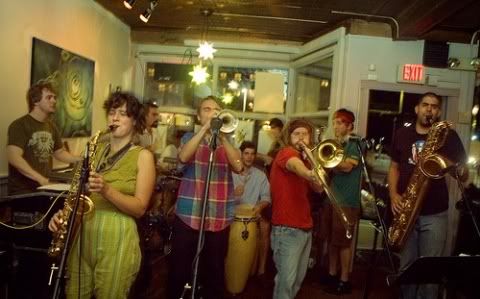 I've caught a bunch of great funk bands before.
Some of my favorites are
Brooklyn Funk Essentials,
Liquid Soul
and local greats,
Babaloo
. Its amazing that a band that's been together for such a short period of time, already falls into the same category. I cannot wait to catch this show on Friday. I hope to see you all there.
In the meantime, check out
"540 Groove,"
an unreleased live recording from
Stone Church
in Newmarket, NH. Dig it!