RED HOT BAND: Boston's Violet Nine
Boston-Area Showcase of the Week
:

this is

VIOLET NINE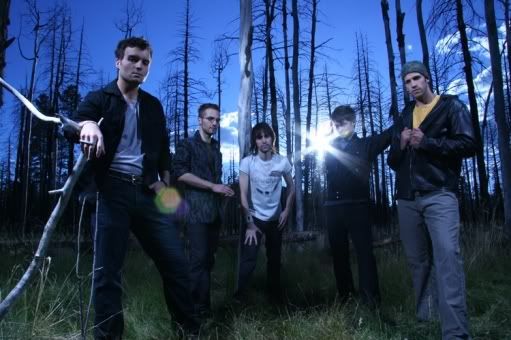 DON'T MISS THIS ONE:
Meet Violet Nine
. This creative five piece combines melodic hooks and high energy performances to 'wow' crowds everywhere they go. Formed in 2002, this Boston based band already performed an astounding 450 shows from Boston to Los Angeles, including CMJ, NEMO, NACA, CollegeFest 04' & 06', Camp Jeep, Radio Disney and Camplified. Violet Nine has performed with national acts such as St. Vincent, Anberlin, Matt White, EVE6, Ashley Parker Angel, and The Click Five, developing a rabid underground fan-base thanks to their evocative live show.

Newest Development for Violet Nine:
The band recently had a song featured on MTV's "
The Hills
." People are taking notice - several companies, television networks are interested in licensing this band's super catchy songs. (Expect to see and hear them a lot more very, very soon.)
Violet Nine
recently signed to LA/NY Based label AFA (Artist For Artist) fronted by Universal Records Producer Tommy Henriksen. Looked for a new Violet Nine Release in the fall of 2008. (
You'll be hearing more about this soon, right here!
)
The band takes the stage in
Cambridge tonight at TT the Bears
in a very special all-Boston lineup sponsored by this very blog. Also appearing in
one wicked lineup
;
The Luxury
,
Daily Pravda
and
The Animal Closet
. Don't miss it!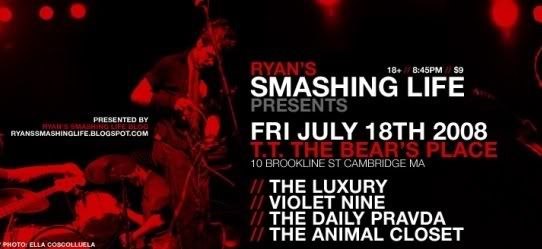 Thomas Gallo art

(click for a full size version!)