Film Studies: Waltz with Bashir
from the 2008 Cannes Film Festival:
Animated Autobiographical Documentary:
Waltz with Bashir

is an animated documentary
dealing with director Ari Folman's pieced together memories of the 1982 Lebanon War. The director was 20 years old and on the front line in Beirut. Specifically, the film deals with Folman's trouble recalling
The Sabra and Shatila massacre
- the darkest part of the Israeli occupation in Lebanon during which Israeli forces allegedly permitted their allies to slaughter hundreds of innocent Palestinian refugees.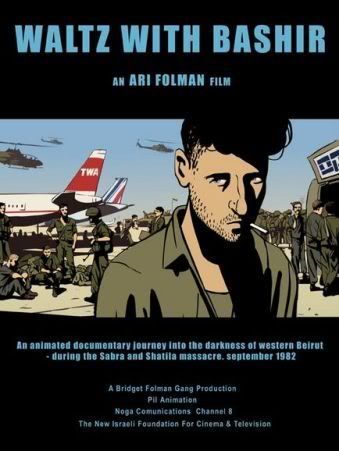 War films (even when animated) are capable of striking a nerve for they depict mankind when he is triumphant and yet also when is most terrible. For Americans, there are obvious allusions to be drawn with the US occupation of Vietnam; our actions there and perhaps even our deeds today in Iraq.
Stunning:
Folman's choice to present the film in animation format makes the subject matter all the more surreal. Waltz with Bashir was entered in the film competition at the 2008 Cannes Film Festival and is being heralded by many as a dark horse candidate for film of the year.
Trailer for

Waltz with Bashir