The Dark Knight - Heath Ledger's Joker Devastates Audiences
Sold Out in 11 Countries & playing on 25% of all US movie screens!
THE DARK KNIGHT takes in an incredible $155 Million in 3 Days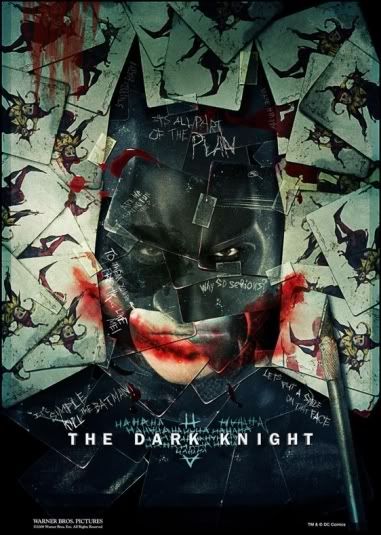 IMDB Weekend box office Report
1. 'The Dark Knight' - $155M
2. 'Mamma Mia!' - $27.6M
3. 'Hancock' - $14M
4. 'Journey to the Center of the Earth' - $11.9M
5. 'Hellboy II: The Golden Army' - $10M
I still haven't seen this film yet, so don't worry about spoilers.
I waited and haven't yet written a damn thing about The Dark Knight based on hype alone -- but you make a two-and-a-half-hour-long film and it takes in $155 Million in 3 days.... At that point you aren't talking about hype anymore. This one has crossed over into the realm of high performance.
The Dark Knight is a cultural phenomenon here in 2008
. Stay tuned as we will see how this thing will impact movies, music and popular culture at large.
It will
.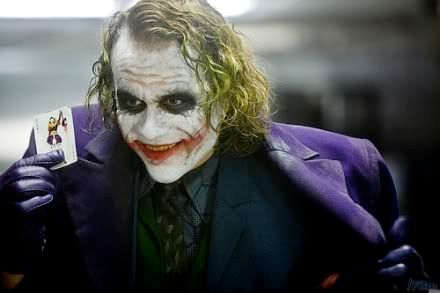 Heath Ledger's Joker
Be thankful I didn't post the Danny Elfman theme....
(yawn)