Updates from Ryan's Smashing Life - Live Shows & New Writers
BREAKING DOWN THE FOURTH WALL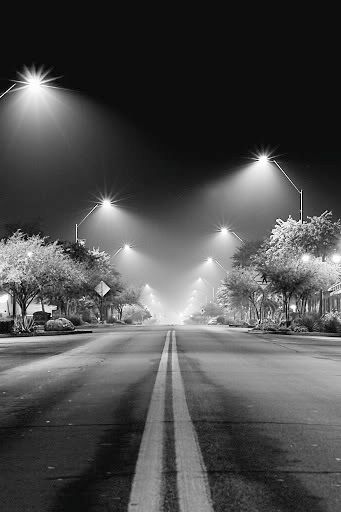 photo by Jeffrey Panis
It's time for a pre-summer roundup here on the blog.
These have been very busy days. As I approach the 2-year anniversary of the RSL Blog (August 1st) I looked for a way to celebrate this summer. Continuing on a tradition I started last year, I am hosting live music parties throughout the city this year. (Think of these as one-stop shopping for amazing talent.)
RSL LIVE EVENTS:
In '07 I booked three RSL Live Shows which many of you showed up to last fall. I have upped the ante in '08 and am trying to book at least one RSL Music Showcase each month in Boston through the fall. These will be in Boston's finest establishments (places you already know and love) - right now this list includes:
The Middle East
,
TT the Bears
,
Great Scott
and
Harpers Ferry
.


As far as I am aware, no one has every done anything like this in Boston
- and I couldn't do it alone. I want to thank the booking agents and bands who have helped me undertake this insane personal challenge. If I fall short, it won't be due to lack of effort.
Already Underway:
I started in May with one sensational gig starring Aloud, Murder Mystery, Miss Fairchild and Scuba. I want to thank all those bands and TT the Bears for making it a special night! If you missed that one - no fear - there are many more to come. The next RSL Live Showcase takes place in just days!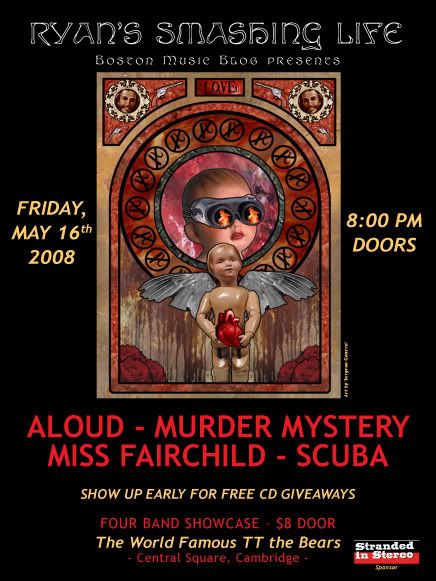 Art by Surgeon General
Tuesday, June 17th at the Middle East
..... This incredible lineup could prove to be the best indie rock lineup this summer (that's how strongly I feel about it!) The RSL will spotlight Austin's Black and White Years, Vancouver's Parlour Steps and two amazing Boston bands: Action Verbs and Anthems MA. This event is in the upstairs - and tickets may be scarce as the night draws near.
Tickets are on sale now
through
Ticketmaster
and at the Middle East box office.
There will be more on this show tomorrow
(
mp3s, bios and links
!)
Stay tuned as I plan to announce the July and August dates.
Details soon!
NEW WRITERS -
Over the Next Few Days you Will be hearing from exciting new writing talent on the page. I have invited a few trusted friends to help write reviews, cover live shows and plot the future here on Ryan's Smashing Life. Actually a couple of people asked and as you can imagine - I am grateful. You know I'm a prolific writer and I attack an empty page or a blank screen with vigor. But it will be nice to have a break at times. I know myself too well - there won't be too much rest & relaxation. (I really look forward to doing more interviews, features and journalistic pieces.) More time also means I should be able to help more young bands and get exposed to more great music to share.
As for the new writers - I will allow each to introduce him/herself as their pieces are published. Be sure to read the page this weekend!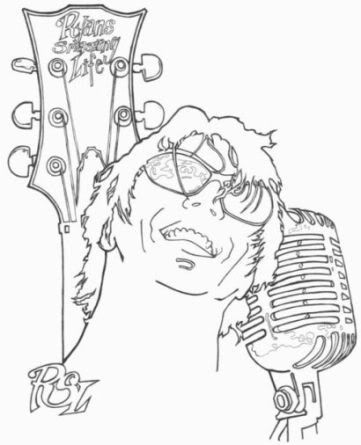 Art by Eldorado Rampage
Name Change? -
I struggled for sometime of the concept of changing the name of the website as new writers join, but the brand is fairly strong and recognizable at this point. The bottom line as one musician recently put it, "RSL is about the music and your passion...It's not really about your name. Your name is just what makes it different." I'll go with that. So Ryan's Smashing Life soldiers on with additional help.
A new age begins
- with more and better content.