The Write Stuff: Wolf Parade
Wolf Parade's

At Mount Zoomer

is in stores now
The July issue of Spin magazine lands on newsstands today.
This issue offers up a closer look at British Columbia's Wolf Parade
penned by the talented Steve Kandell
.
It's the perfect piece
crowned by this single magnificent paragraph
:
"
Wolf Parade are Canadian. Not just in the sense that they're from Canada, but
Canadian
- laconic, genial, unflappable.
How else to explain a band that sold 120,000 copies of their hiccupy, Bowie-tinged art-punk debut and, on the eve of their second, still don't have a manager or a website? Or that only two members own cell phones, and their cofounder is in at least four other bands? They may not be the model of efficiency, but this is by design, an ambivalence born not of laziness - Wolf Parade are anything but lazy - but maybe rather culturally ingrained, as if the very notion that people might find what they do Important violates centuries' worth of inherited humility."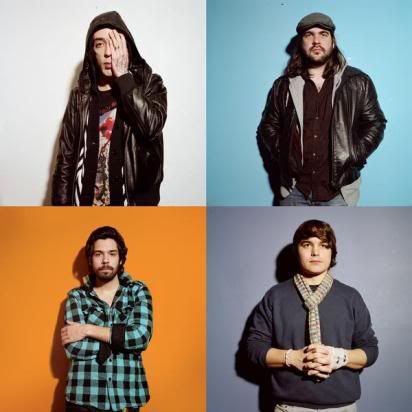 The July issue of Spin is on sale now.