Hold Steady Boston
Free Concert:
here's the lowdown...
Don't miss The Hold Steady!
The band releases the "Stay Positive" album in July.


THIS
is the show that kicks off their 2008 Album Tour!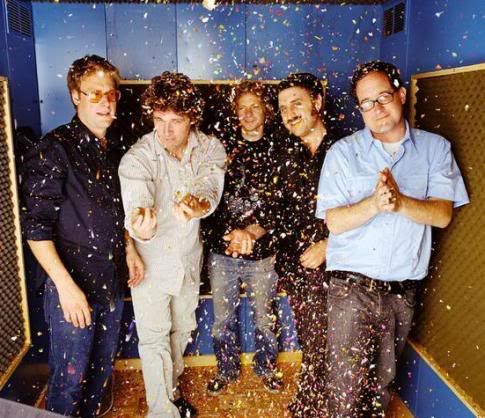 Photography: Marina Chavez
On Thursday, June 26th, indie rock phenomenons The Hold Steady will rock the Paradise.
The tickets are free - courtesy of sponsors Going.com and Miller Lite. All you have to do is
RSVP
(register ahead of time)
and show up early
(
*the line will be ridiculously long and don't think I'm kidding.
)
Thanks to the good folks at Miller Lite and Going for bringing the music to the people. They already hosted a few of these great free concerts this year:
Everclear
,
The French Kicks
and
Bang Camaro
were all spotlighted.
Special guests are Boston's own

Aberdeen City
(these talented sons have been hiding out recently, working on a new album!)
WIN VIP passes from the RSL!
The RSL Weblog has acquired two VIP passes to giveaway.
Forgo the long lines. Get Treated like Royalty!
Here's How to Win the Golden Tickets:

Send an

EMAIL

with the subject
"Hold Steady Boston."

We are going to get
a ton
of these so be creative to get our attention.
Winner will be notified early next week. Only one winner - Good Luck!