Wild Sweet Orange and David Ford tonight!
David Ford and Wild Sweet Orange:

AUGUSTANA opening acts are hot
Pop darlings Augustana,
they with the breakthrough single
"Boston"
, arrive in our city tonight playing the
Paradise
. The San Diego band comes well supplied with two remarkable opening acts; David Ford and Wild Sweet Orange. The Doors for this 18+ show open at 7pm. Don't be late or you will miss the best music of the night:
David Ford is a Sonic Dynamo
Opening up tonight at the Paradise is one of my favorite live solo acts.
The UK's David Ford is a master of the loop pedal allowing him to pull off some pretty amazing stunts. I have seen people's jaws on the floor before when they heard his gritty, emotive voice and his beautiful piano-playing. Having seen Ford play live a few times now I can tell you he doesn't disappoint. Check out my most recent writeup
with video
-
here
. If you are going to the show tonight get there early enough so you
don't miss this guy!
I have included a rare Smiths cover here. Click the link above to check out
"Go To Hell"
- which is far more upbeat. I just wanted to share something rare and cool this time!
One Bright Future: Wild Sweet Orange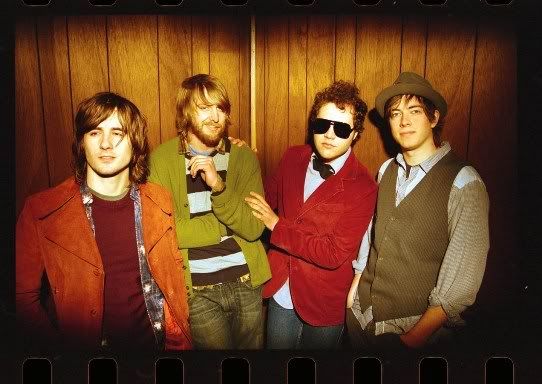 Wild Sweet Orange is the crisp clean sound of modern indie pop.
I heard this band's music back at the beginning of the year and have looked forward to seeing them live ever since. Hailing from Birmingham, Alabama - they carry with them elements of southern styling but have a worldly sensibility.
Here's what I wrote
about their first EP and the single
"Wrestle with God."
There is a whole lot to like...