Ticket Giveaway - RSL Presents Indie Rock Mayhem at TT the Bears Tomorrow Night
Reminder: Ryan's Smashing Life Presents - Tomorrow Night!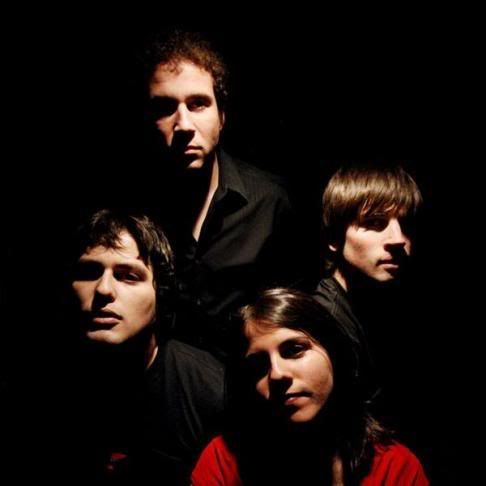 Boston's
Aloud
(above) & New York's
Murder Mystery
headline one hot bill.
Attend to check out FOUR amazing bands & pick up some free CD giveaways.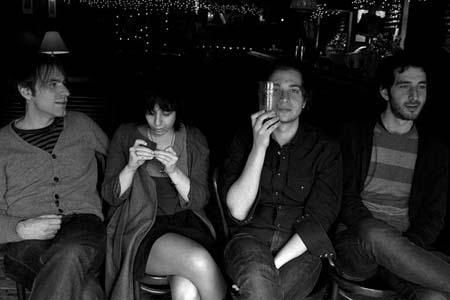 Here's the lowdown on the big Friday Night event: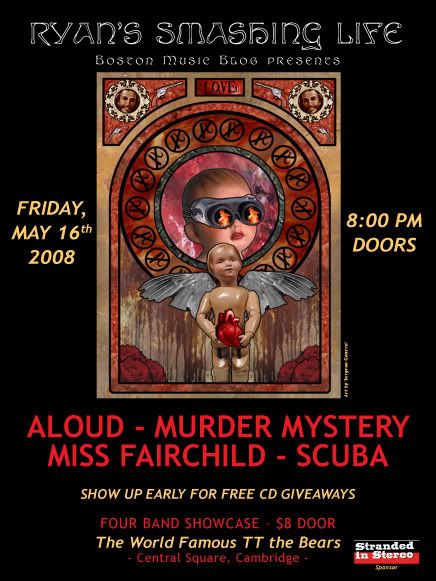 art by Surgeon General
Tomorrow Night at
TT the Bears
-
Four Hot Bands, CD Giveaways and a ton of fun! Get ready because the RSL Music Showcases are back! This is the first of several live shows planned for 2008, following up on the tradition I started last year. I bring you highly talented musicians from Boston and beyond.
This one is being sponsored by the great guys over at
Stranded in Stereo
- who will be handing out free CDs!
FREE PASSES: EMAIL ME
Enter the Words
"RSL at TTs"
in the Subject Line of your Email.
One Lucky entry will get a pair of passes to the show.
This is the Best Show in Town.
These are the Bands: