Beautiful - Amazing New Stuff from The Old Believers
Alaska's The Old Believers - today make Portland, OR their home. And Portland is damn lucky to have them.
Nelson Kempf and Keely Boyle are the band they also happen to be two very talented souls.
The Old Believers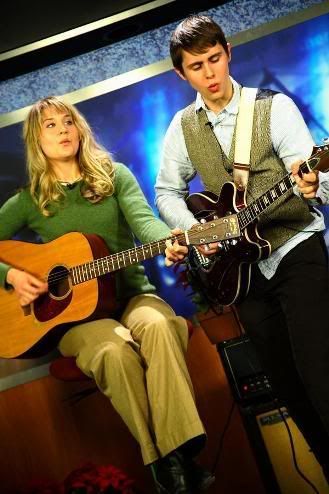 Boyle and Kempf - photo by Matt Chopz
The pair have been touring in support of their latest album
Some Songs from The Old Believers
. Their roaming has put them on tour with some pretty exceptional musicians; (they recently toured with Kate Earl and my friend Matt Hopper.) All this touring comes in anxious anticipation of the July release of the amazing
Eight Golden Greats
EP. It's the finest work in their career to date.
I have been rocking this album - loud - today at the house. The pair split the singing chores on the album and while all the tracks on
Eight Golden Greats
are pretty damn great - one is just exceptional. Keely takes the lead in
"No More"
- one of most arresting tracks I have heard in ages. It will make you an instant fan.
And while I hate torturing you
with this amazing stuff that you won't be able to hear for a few weeks - let alone buy (tentative release date is set for July 10th)... I thought it was only right to get you a little excited for something this sweet. This album is exceptional!