The 2008 Newport Folk Festival - Integrating New Artists
AUG 1st - 3rd, 2008 - NEWPORT, RI

The world's most famous folk festival returns! The Newport Folk Festival turns 49 this summer. To help celebrate, planners are bringing in some great talent: The Black Crowes, Cat Power, Jimmy Buffett, Jakob Dylan, Gillian Welch, Levon Helm, She and Him, Calexico and Jim James (My Morning Jacket). The overall feel of the festival appears to be louder, younger and stronger.

THE NEWPORT FOLK FESTIVAL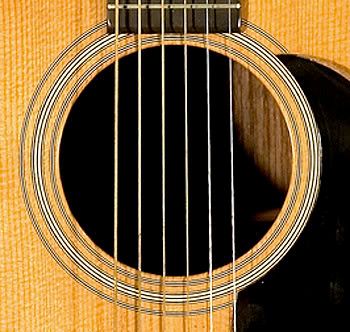 Tickets on Sale on April 23rd
This year's event pairs young stars like Cat Power and Jim James of My Morning Jacket with established artists like Jimmy Buffett and The Black Crowes.
From its Friday evening show at the International Tennis Hall of Fame at the Newport Casino to its three-stage weekend layout at Fort Adams State Park, the 2008 Newport Folk Festival promises to bring the original essence that the fans have come to expect through a careful curatorial approach that links our collective musical heritage with the music of today.
Tickets go on sale Wednesday, April 23 at 9am, with single day tickets and a limited number of discounted two-day passes available at that time. For more information on package features and pricing, visit
https://ticketing.festivalnetwork.com/Online/
.
"We have taken great care in selecting the artists for this year's Newport Folk Festival," commented Tom Shepard, CEO of The Festival Network. "The festival is one of the oldest music events in the United States and this year's lineup will respect its storied history while bringing in a new crop of artists that represent the future of American music."
The new booking approach
by The Festival Network aims to reestablish one of America's oldest and most beloved music festivals among the country's top summer destinations. With respect to the history and tradition of the festival, each artist's set will be unique to the event. From rare song renditions to complete acoustic sets to the intimate beauty of the legendary surroundings, this year's festival will stand out as a memorable turning point for years to come.
CURRENT LINE-UP (subject to expand!)
Jimmy Buffett
The Black Crowes
Levon Helm
The Avett Brothers
Cat Power
Jim James (of My Morning Jacket)
Jakob Dylan
Stephen & Damian Marley
Gillian Welch
She & Him featuring Zooey Deschanel & M. Ward
Calexico
Kaki King
Brandi Carlile
Willy Mason
Over The Rhine
The Felice Brothers
Jake Shimabukuro
Kate Taylor
Richard Julian
Jesca Hoop
Founded in 1959, The Newport Folk Festival has become an institution
, renowned for presenting well-known folk stars alongside the best new talent of the day in one of the most beautifully intimate settings America can offer. From Joan Baez, James Taylor and Joni Mitchell, to The Pixies, Bright Eyes and Wilco, the Newport Folk Festival continues to present nationally known performers as well as traditional folk and roots artists alongside new artists from a wide variety of genres including folk/rock, indie rock, bluegrass, country, alt-country, blues, grassroots and world music.