Tracks of the Week - Five Sweet Songs
New Selections from the RSL:

I share 5 songs from my collection
that made me go Gonzo this week...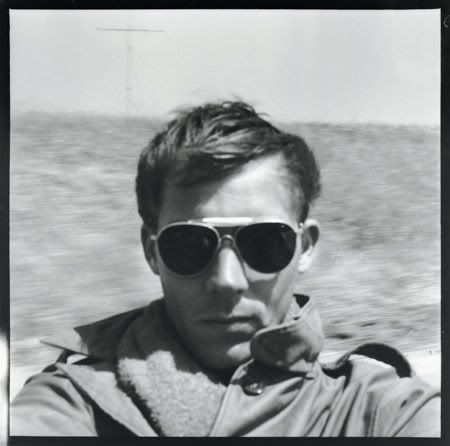 Hunter S Thompson self-portrait

"On the Road to Tijuana"
It's kind of hard to argue that
Nine Inch Nails
aren't the hottest band in the world this week. Trent Reznor released albums worth of material unannounced - suddenly unveiling his plan to give away one record and sell the rest of the
"Ghosts" collection
dirt cheap. The not-so-cheap mega version boxed set which costs something like $300 is completely sold out. (
So I guess it doesn't make much difference how you release your stuff if you're Nine Inch Nails.
) In the process, the
demand for all things NIN crashed the computers and downed the servers
setup for just that purpose.
Evidently the world of music is changing before our eyes. The big music labels should learn from the successes of NIN and Radiohead - and not try to keep the dead monster alive.
Speaking of
Radiohead
, here's a great little cover of
Fake Plastic Trees

by KT Tunstall
. I was pawing through my music collection looking for great KT Tunstall tracks this week in auditory preparation for my
David Ford write-up
, which appeared earlier today. Both Ford and Tunstall use delay pedals to create an insanely cool sound up on stage (
video of David Ford is here
). The technology allows them to accomplish feats solo artists couldn't even dream of before this tool was invented. To my knowledge, Tunstall doesn't use it on this particular track - which I listened to and knew immediately I was going to share with you this week.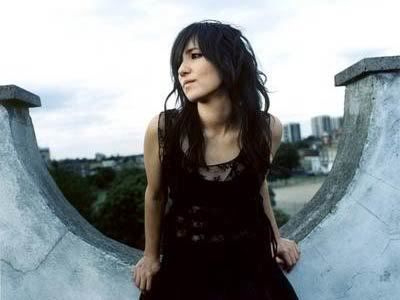 KT Tunstall - Fake Plastic Trees
(
Radiohead cover
)
I got out of work pretty late the other night and switched over from the radio to the CD player. I had forgotten that I had
Kings of Leon
loaded and ready to go. Listening to the
"Aha Heartbreak"
album at high volumes is a great way to forget whatever it was you didn't want to think about anymore. Several head bobs and a traffic light later and I was on my way - wherever I was going. They should make this stuff into a potent cologne.
A little levity and a little hard rock are in order. I don't know anyone who can bring 'em both like Rocker/Producer
Butch Walker
. One of my favorite covers of
"
Since U Been Gone
"
is this impromptu live version in front of a rowdy, fun-lovin' crowd. I will let the song speak for itself:
Butch Walker - Since U Been Gone
(
Kelly Clarkson cover
)
I sat back the other day and realized that I have already seen Southern California's
Cold War Kids
about five or maybe six times live. (
The last time I saw them
was back in December and I'm getting a little antsy...) Each show is memorable and there are slews of people made into die-hard fans each time. There is a beautiful reverent quality to their songs and presentations. What I mean to say is that the group is having fun while producing some truly remarkable and sincere songs. They are posing for cameras or wishing they were somewhere else. What you get is an original and unpretentious performance each night.. An amazing snapshot, a memory or road marker of where you were in your life when you saw them. That's pretty special.
Here is probably the best Cold War Kids cover song of there's in my entire collection (I have all released material and a number of live shows and some rarities.) - it's the band's exceptional version of
John Lennon's

"Well, Well, Well"
recorded live on March 23rd, 2007 to close the band's show in Atlanta. I just gave you a song that made your week, too.
Cold War Kids - Well, Well, Well
(
John Lennon cover
)
ABOUT THIS SITE:
Ryan's Smashing Life is a music lover's paradise
reaching many thousands of enthusiastic readers each year. The website is published by former journalist Ryan Spaulding, and with the much appreciated support from loyal readers, friends and family. Love the arts.
Please subscribe and check back daily.