Tom Thumb's Superb Album: "The Taxidermist" (2008)
DATELINE: BOSTON, MA
-
Quietly, ever so quietly...
there is a profound and amazing modern folk movement going on in Boston. At the heart of that revival and beauty is
The best Boston Record Released to date in the young 2008
. It's "
The Taxidermist
" by Andy Arch whose nom de guerre - Tom Thumb - serves and describes him well.
You see, Andy has a very pleasant, easy-going nature. But this appearance belies the fact that this artist is a ferocious tiger - a quality that emerges during performances and recording.
Andy performs all parts and instruments on the tracks on "The Taxidermist" with few exceptions.
They have a term for this - I believe it's called genius... (But I won't say that because it would upset Andy.) I saw this first hand when Tom played
one of the RSL Live Music Showcases
in Cambridge. (All the performers were great - my jaw was on the floor half the night.) The music of Tom Thumb is a an absolute feather in Boston's cap.


"The Taxidermist" gets 4.5 of 5 stars! It's a must have record for acoustic and folk lovers! Catch these songs during the national tour (dates listed below).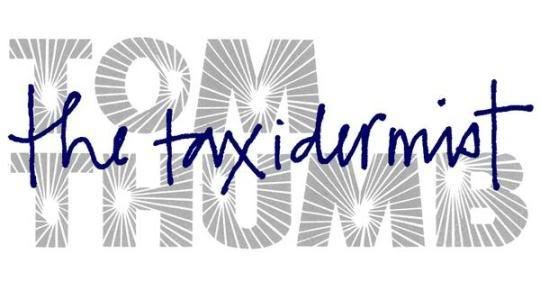 ONE TO WATCH in 2008:

Andy Arch is Tom Thumb