Sigur Ros - the "Heima" Original Movie
DATELINE: ICELAND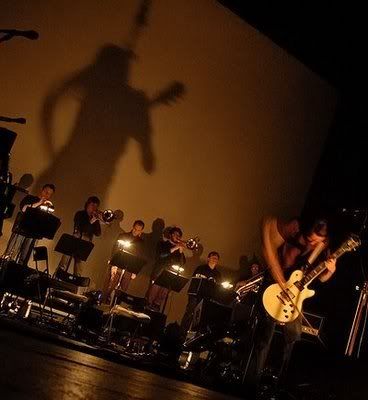 Heima
means
Homeland in Icelandic
Sigur Rós could be the world's pre-eminent experimental band
- they are certainly the most popular band doing what they do - outside the confines of the United States.
A new movie,

"Heima"

captures the beautiful music and creativity of this important Icelandic band.
The movie, directed by Dean Deblois (Lilo & Stitch), is loosely based in the documentary format and it's free and available for download! DVD copies are also available.
Heima's music is accomplished and the filmmaking, something special.
This is Sigur Rós' first ever film, filmed over two weeks during the summer of 2006 when the band undertook a series of free, unannounced concerts in Iceland. They hauled 40-plus people round 15 locations to the furthest flung corners of their homeland for their debut venture into live film, to create something, well, inspirational.
On their way, they went to ghost towns, outsider art shrines, national parks, small community halls and the absolute middle-of-nowhere-ness of the highland wilderness, as well as playing the largest gig of their career (and in Icelandic history) at their homecoming Reykjavik show.
Besides demonstrating Sigur Rós' tremendous talent, the film does a great job at capturing the Icelandic landscape and its people. We share in their art and celebrate the music.
Get ready to be impressed!