NEW RELEASE: The Black and White Years - A Stellar album!
AUSTIN, TX:

home field advantage



A Can't Miss Artist for this Year's SxSW Music Festival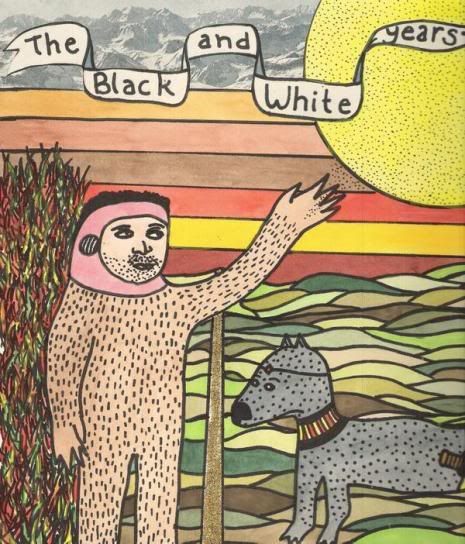 The Black and White Years

release an amazing album
HOT NEW RELEASE:
Austin's Black and White Years play the role of hometown hero this week, taking the stage at South-by-Southwest Music Festival.
It's a time of triumph
- the band has grown so much over the last year - having taken last year's
South-by-Southwest (2007)
festival by storm they then played two of world's largest and most prestigious music events going - in NYC (
CMJ
) and in Europe (
MIDEM
). They recorded a new album, added a drummer and are ready to, again, take SxSW by force!
March signals the release of The Black and White Years self-titled debut LP. The record was produced by the Talking Heads' Jerry Harrison who took the promising band under his wing and helped them create and release a stellar record here in 2008.
Here's my 2007 interview with the band
(I knew then that they were headed for good things....) Included in the Q&A is the story of Jerry's involvement in the album and a lot of important information - like how they came up with their band name.
The new album embraces the two sides of the tortured B&WY beast; ragged indie rock and smooth dance beat hooks used to punctuate the tracks. The record triumphs for these reasons on "
A Wetter Sea
", great reworked versions of "
Power to Change
" and "
Everyone
," as well as incredible new songs: just listen to "
My Broken Hand!
" The trend to mix beats and drums has punctuated independent rock recently (it's a good throwback) on releases from Ghostland Observatory and Of Montreal. And, it definitely works for B&WY on this release.
One of my favorite things? Listen for the changes in "
My Broken Hand
" - most impressive.
All of the songs are highly recommended, but not all of the tracks are frontal assaults. Some of the tracks are more paced and layered. "
Lighten up the Letters
" and "
A Dense History
" - for instance, are a thinking man's songs. The quick-beat guitar and bass single,"Write in a Book" sounds like a Cowboy song recorded on a Norwegian Roller Coaster.
All of this should serve to underscore the fact that this is truly one of the premiere independent rock bands (
a fun-loving live band
) during a period of great creativity. If you are Austin this week for the festival, do not miss them!
BUY THE ALBUM:
There are currently limited numbers of the record available before SxSW. According to
this webpage
, they only have 15 copies right now. Buy one!
MARCH DATES
Mar 11
- Austin
Art Disaster at Beauty Bar
Mar 12
- Austin
Mayor's SXSW Welcoming Party
Mar 12
- Austin
The Red Bull Party at the Moon Tower
Mar 13
- Austin
SXSW - Maggie Mae's Gibson Room
Mar 18
- Chicago
The Rockit Bar
Mar 20
- Washington, D.C.
The Tattoo Bar