Everclear Returns to Boston
There was a point in the Nineties where there was no bigger band than EVERCLEAR.

Art Alexakis' band returns to Boston Tuesday for a free concert. Don't miss this one!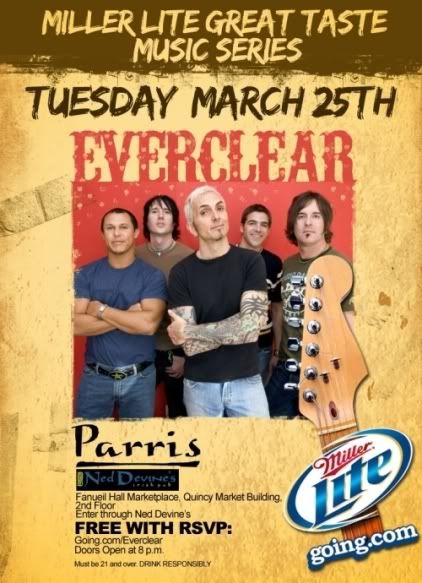 Singer-songwriter Alexakis and the new Everclear
The Free Everclear Concert on Tuesday Night is a
Going.com Boston
event - this group has been offering free shows to Bostonites the last couple months. This show at
Ned Devine's
in Boston's Fanueil Hall is absolutely free but it will fill up and attendance will be based on arrival time.
Here's how to get your free passes:
1)
RSVP tonight or tomorrow
on the Going.com webpage. If you are new to the page, you will have to register but this takes just a few seconds and is free.
2)
Arrive Early
. The doors open at 8pm.
Be in line before that
. Not everyone will get into this show.
3)
Arriving early has it's rewards: enjoy the opening act:
Boston's own Street Credit.