The Buzz: FINEST DEAREST rock 2008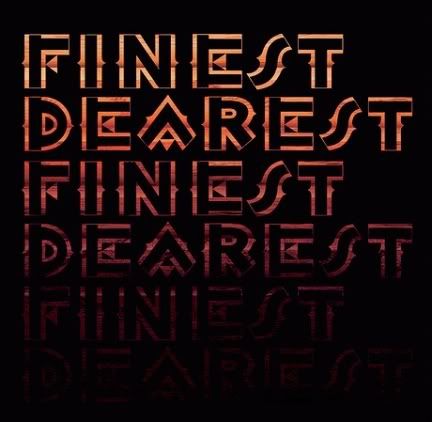 NEW RELEASE and ALBUM TOUR 2008
Up and coming indie rock talent Finest Dearest (San Fran, CA) will take their show on the road in April in support of their new full-length LP (2008). The band is picking up momentum with recent appearances on
WOXY
's Lounge Act, NPR's Open Mic live sessions.
Finest Dearest have the kind of sound that should take them far. I zoned out on a few tracks today (one of these follows!) and knew that this was what I was going to share with you. Really promising stuff! Catch them on the
2008 Tour
and pick up that
Hot New Album
!
ONE TO WATCH IN 2008
FINEST DEAREST
is: Josh Luke (guitar) Carly Schneider (voice), Steven Treffers (drums), Christine Bolghand (guitar), and AJ Dickerson (bass).