Songs of the Week
DATELINE: My Heart, Your Ears -

You know, for someone who lives his life for great music
- and for someone who expounds on the virtues of misunderstood and unappreciated artists and remarkable songs.... I don't listen to as much music as I would like, or I should (
or that I need to
- based entirely on my inbox and mail backlog.)
Life gets you messed up worried and twisted around
. I'm behind at work (not so much that anyone gets on my case - I'm a type-A person and I want to be caught up at all times.
I get on my own case
.) My kitten is sick and has to see a specialist. The bills are due and I just found out about a very old one that somehow got lost in the shuffle and has been killing my credit score. These are my plights right now - but you know exactly what I'm talking about. What am I getting at? I really enjoy sharing music - but I like it best when it's songs that have already moved me. That exactly what happened with five short songs this week.
Probably at the busiest, most problematic point of my week (
the literal apex of stress
) - I found 40 minutes to use my ipod. Sitting in my office I knew not what to expect. I had loaded the songs randomly.
These five songs changed my day and my week.
Here they are in the original order that they appeared for me. Please take a listen and enjoy the music. Now that's passion.

THE 5 SONGS THAT SAVED MY WEEK:

Weezer - Freak Me Out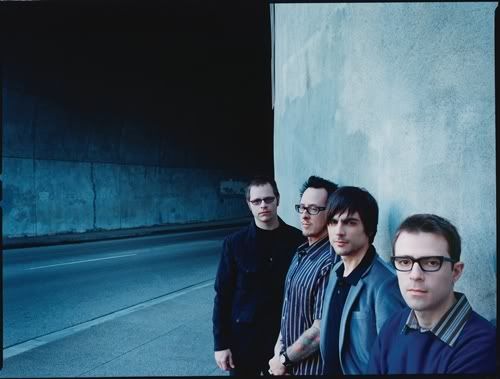 WEEZER
Neil Young - Old Man (live at the BBC, 1971)
NEIL YOUNG, 1971
Wilco - Magazine Called Sunset
(
Yankee Hotel Foxtrot demo version - unreleased
)
WILCO
The Editors - Orange Crush (REM cover)
EDITORS
Frank Black - Los Angeles
FRANK BLACK