Ready? Go! - - Boston's ACTION VERBS
DATELINE: BOSTON
One of my favorite things is sharing great new music
. I get to match you readers up with some of the best, the newest and unsigned talent out there. It's music that you would otherwise never get to hear.
For the talented, yet-underexposed, subject bands, being showcased on this webpage is a great chance to show what they've got... They get the opportunity to shine before a wide, new audience and to make friends. If the band is from Boston... All the better.
ACTION VERBS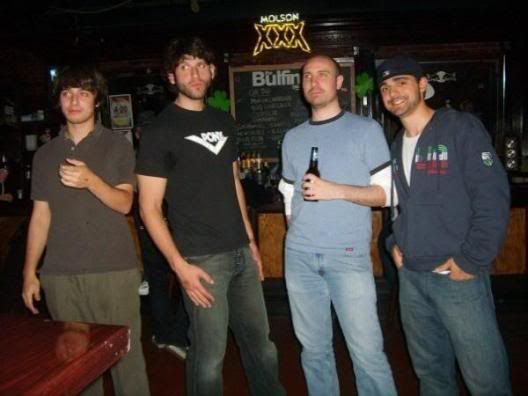 ARTIST OF THE DAY
Today's spotlight talent is Boston's own Action Verbs
- an emerging, unsigned band with a majestic, authentic sound. Action Verbs is Mike Norman (guitar), Jacob Hapern (guitar), Alex DiCicco (drums), Brad Beaston (bass) and Joe Chehade (vocals).
Here for the first time:
Check out two of the band's great new demos. They are definitely worth sharing with a friend!
Check these out:
ACTION VERBS SHOWS
Feb 25th
- THE ABBEY LOUNGE -
Somerville
March 27th
- THE CHURCH -
Boston