Pela hits the road - On Tour in 2008
DATELINE: Brooklyn, NY -

I daresay that Pela's 2007 album, "Anytown Graffiti" was overlooked by many in 2007. The band has songs that play out like movie scenes - just imagine: tension, drama, action and triumph. A new tour can only mean good things.

Here's a chance to see what you've been missing! - Pela is Billy McCarthy (Vocals and Guitar), Eric Sanderson (Bass and Vocals), Nate Martinez (Guitar), Tomislav Zovich (Drums and Vocals) and Chris Herb (Keyboards and Vocals). The band is on tour kicking it off at the end of this month and continuing through March. The tour will open right here in Boston!


PELA
a new tour for a great live band...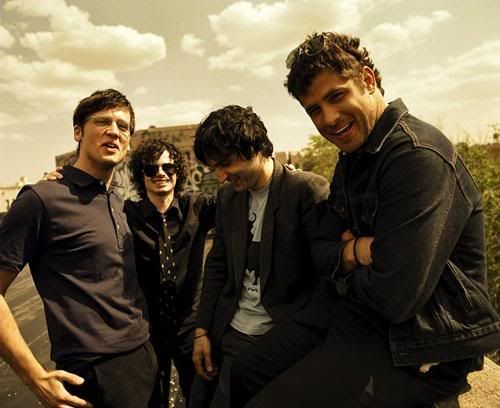 PELA TOUR DATES
Feb 26
- Cambridge, Massachusetts
TT the Bears
Feb 27
- Brooklyn, New York
Music Hall of Williamsburg
Feb 29
- Chicago, Illinois
Schuba's
Mar 1
- Minneapolis, Minnesota
400 Bar
Mar 4
- Seattle, Washington
High Dive
Mar 5
- Portland, Oregon
Doug Fir Lounge
Mar 7
- San Francisco, California
Bottom of the Hill
Mar 8
- Los Angeles, California
Spaceland
Mar 10
- Denver, Colorado
The Hi Dive
Mar 13
- Cleveland, Ohio
Beachland Ballroom Tavern
Mar 14
- Washington, DC
Rock and Roll Hotel
Mar 15
- Philadelphia, PA
Johnny Brenda