HOT CHIP teams with Microsoft - FINALLY releases the "So Deep" track exclusively on Zune
London's HOT CHIP
(Astralwerks) debuts an exclusive track on the
Zune Marketplace
on February 26th.
The story of the "So Deep" song from Hot Chip is a bit of an interesting tale.
It was during a show late last year in London that Hot Chip gave away a limited-edition of just 200 copies of this song. "So Deep" (EMI) was received by the first 200 people through the door at Hot Chip's Electric Ballroom show in November. (They got the super-exclusive
"Normal" 7"-vinyl
.) Since that time, "So Deep," shared on-line and repeatedly squashed - until now. Here's your chance to get your hands on the song...
HOT CHIP - WHITE HOT IN '08
On Tuesday - February 26th, "So Deep" will be available online through Zune and Microsoft. Having just released the "Made in the Dark" album, Hot Chip find themselves in the unique position of having one of the top indie releases in the world while still releasing new and limited material. It's a good place to be.
The Zune Ignition program gives recording artists with new releases a unique channel to potentially reach tens of millions of consumers, whether those consumers are browsing music online, playing games or catching up on the latest news. For the first time, Microsoft Corp. has packaged promotional opportunities across Zune, Xbox and MSN to help artists more efficiently reach consumers in all three audiences
As the band expands its sound beyond pure dance-floor mayhem to include some authentically indie sounds, 2008 promises to be a year to remember. Here are two tracks from the new album:
MADE IN THE DARK - In Stores Now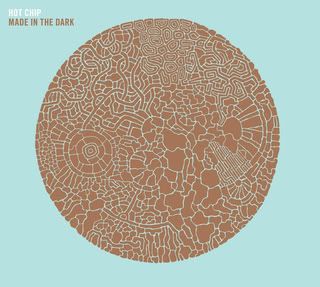 Hot Chip - Bendable Poseable
Hot Chip - Made in the Dark
THE RSL HOT CHIP GIVEAWAY
The "Ready for the Floor" 12"-singles
TRACKLISTING:
1. Ready for the Floor - Extended Mix
2. Ready for the Floor - Soulwax Dub
3. Ready for the Floor - Jesse Rose Mix
4. Ready for the Floor - Shake a Fist (Diplo Mix)
Here's How to Win.
Drop me an email
with your contact information and mailing address. Enter the words: "Hot Chip Giveaway" in the subject line of the email. Winners will be notified via email and will receive their singles through the mail.