Goodbye Blue Monday (Sixty Dollar Indie Rock)
STARTING OFF RIGHT: ARTIST JEREMY FISHER

I'm sure that
Jeremy Fisher
has heard many a comparison to great artists of the past. The one that springs to mind the most easily is probably Simon & Garfunkel. This being said, that pair was never this upbeat. He's also somewhat a troubadour like Dylan, but isn't that the requisite comparison? These types of comparisons and similarities come easy when there's such strong evidence of talent. Fisher released the
"Goodbye Blue Monday"
album last September and it's been a steady drive forward for him ever since.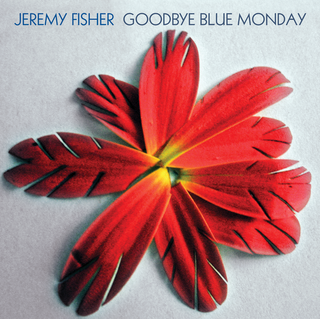 There's the brand new video for the single
Cigarette
that is just emerging now. It's not an endorsement of nicotine, but rather a tale involving romance, a kind of dependence, infatuation and surrender. This one has it all.
Here's the amazing & fun new video that cost just $60 to make:
Jeremy Fisher - Cigarette
ABOUT THE ARTIST: Jeremy Fisher hails from Vancouver, Canada. He brings a fresh, new take on indie-pop, sharing his personal side while telling the tale of youth and vitality as well. He's definitely one to watch in 2008
Jeremy Fisher
Jeremy Fisher - Scar that Never Heals
mp3
GOING OUT - BOSTON:
Jeremy Fisher plays here in the city tonight at the Paradise Lounge. He appears in an impressive line-up: with
Jim Bianco
and
Brooke Wagonner
. Definitely catch them if you get the chance!
TOUR DATES
Feb 25
- BOSTON (
tonight!
) -
The Paradise Lounge
Feb 27
- PITTSBURGH (
6pm show
) -
The Club Café
Feb 28
- CHICAGO -
Schubas Tavern
Mar 1
- MINNEAPOLIS -
The 400 Bar
Mar 2
- CEDAR RAPIDS, IA -
CSPS
Mar 3
- COLUMBIA, MO -
Blue Fugue
Mar 4
- ST. LOUIS -
2 Cents Plain
Mar 6
- COLLINGWOOD, ONTARIO
-
The Village at Blue Mountain
Mar 11
- Little Rock, AR -
Juanita's
Mar 12
- AUSTIN, TX -
South By Southwest