DATELINE: NEW YORK CITY -


In 2007,
Robbers on High Street
released the very good
"Grand Animals"
album. Certainly worth your time and a great live show - they continue to shine lights into the darkest of corners. Just this week, the band released the video for the
"Crown Victoria"
track. Check it out and catch them in 2008:
Creativity to Burn - Robbers on High Street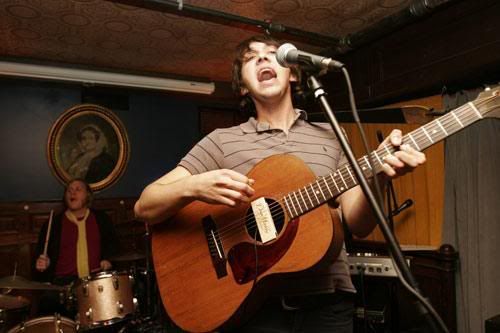 ROBBERS ON HIGH STREET VIDEO
CROWN VICTORIA
Robbers On High Street - Crown Victoria
mp3
Upcoming Tour Dates:

Jan 30 2008
Cleveland
Case Western University
Jan 31 2008
Washington DC
DC9 w/ Zulu Pearls
Feb 2 2008
New York City
The Mercury Lounge w/ Famous Letters + Grand Mal