Hot Springs :: the Headrush Video and mp3
DATELINE: MONTREAL -
New favorite Hot Springs, a loud and promising Montreal band fronted by indie rocker, part-time hip hop artist and model, Giselle have released a video and I wanted to share it with you.
New Development from Hot Springs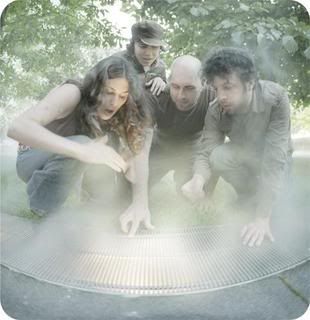 Hot Springs are playing Canadian dates for the next month or so but are slated to play SxSW in Austin this March. They have wisely left the post-festival dates open for opportunities throughout the states and beyond!
Here's the Hot Springs
album plug
I ran for the band back in November.