Free Show Tonight: Bang Camaro , SnowLeopards and Landsdowne
DATELINE: CAMBRIDGE, MA - FREE SHOW

Local rockers Bang Camaro, the SnowLeopards and Landsdowne are playing a free show tonight at the Middle East - all you have to do to attend is to RSVP (pre-register) through Going.com - this is a great ticket!
Bang Camaro at the Middle East
Bang Camaro - Push Push (Lady Lightning)
The SnowLeopards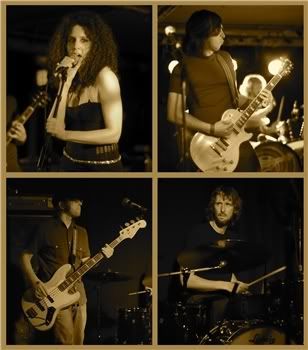 SnowLeopards - Hipmatize Me
THE DETAILS OF THE FREE SHOW - HOW TO RSVP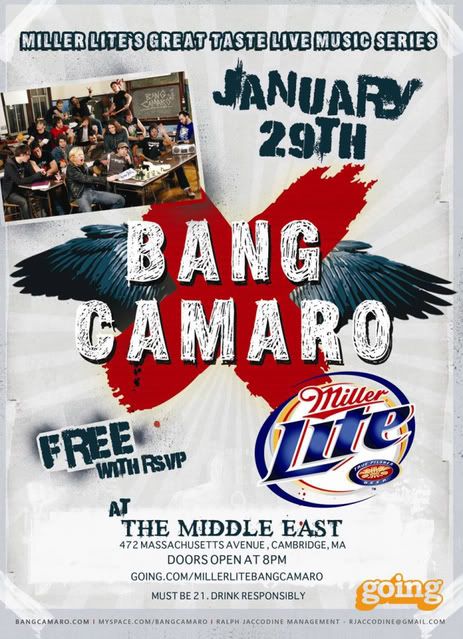 I suggest RSVPing by 5pm. Arrive Early to secure your spot.