The Delightful Kimya Dawson - Star of the Juno movie soundtrack
The songs sound like a rhyme told by your very own conscience.
There's some truth to these words, punctuated by guitar. Between the breaths of air - Kimya Dawson finds a way to pull at your heart strings and capture your attention - casting a bright light on her new project: she's the star of the Juno movie soundtrack. (Here we have another good movie championed by an amazing collection of
now
songs!)
Dawson plays a free show in Boston this Thurdsay.
Juno:

An Exceptional Soundtrack: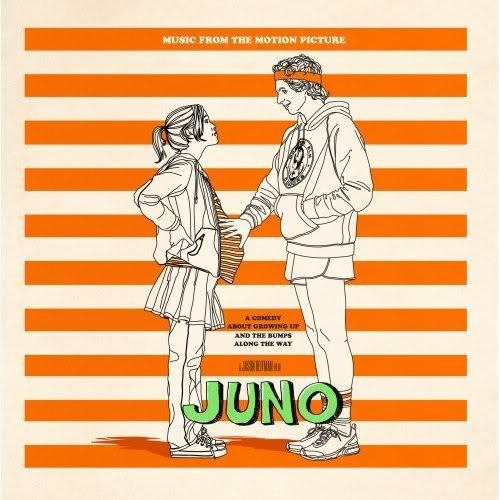 Kimya Dawson is a former member of the Moldy Peaches
- where the group has played a growing role in the talented but oft funny and ironic anti-folk scene. The movement has a prominent foothold in the Juno soundtrack with songs from Dawson (playing solo), and with the Moldy Peaches and Antsy Pants.
The Delightful & Quirky Kimya Dawson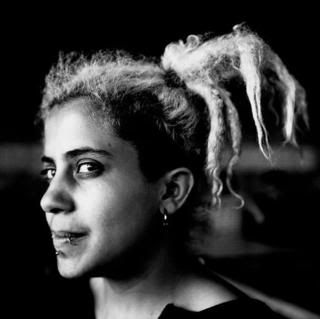 Dawson will be performing at the Juno soundtrack CD release party at Newbury Comics (332 Newbury Street, Boston) on Thursday, January 17 at 7pm. She'll be performing a sampling of her eight original songs found on the Juno soundtrack;
the show is free
.
The soundtrack album from Juno also showcases low-fi favorites from The Velvet Underground and Cat Power. The songs play even better when juxtaposed with tall, beautiful traditional anthems from the Kinks and Mott the Hoople. Somewhere in the middle is Barry Louis Pollisar's "
All I Want Is You
" - a song that plays the perfect cross between the world of anti-folk and pop. It's a wonderful game played out on the album:
It's hard to determine
exactly how the movie became so thoroughly entrenched in the anti-folk scene. The artists are amazing and their songs certainly serves the film well. In interviews, the film's star Ellen Page states she was asked by Juno director Jason Reitman about what music her character would listen to. Page reportedly responded "The Moldy Peaches."
Presumably this conversation occurred long before the director had set a direction for the film's soundtrack was set. This would be a remarkable tale, if true. Read more about Kimya Dawson and the Anti-Folk artists (the real stars? of the movie):
Reuters
-
"Juno" soundtrack a boost for little-known singer
.
The Juno movie soundtrack E-Card -
Test Drive the Album
(
streaming music
)