Acoustically Speaking - Unplugged in 2008
Sweet Resurrection....
In 2007, I accomplished a lot of great things in these pages. One of the best things I brought to you was my
"Acoustically Speaking" Series
. It's the best acoustic music from all over the world in one easy to handle package. It was well-received by my readers and one of the most popular series for visitors of all kinds. Sadly, I let the series slide due to work constraints. I vow to soldier in 2008. As a show of good faith, I will sprinkle some of the earlier posts in this series back into the mix. I think you'll agree...
That's a good thing!
Acoustically Speaking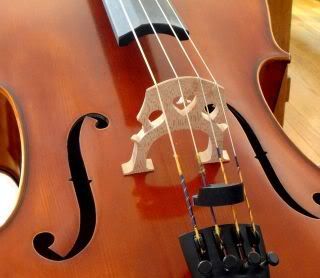 A new resurrected music series celebrating artistry in pubs, studios and practice rooms.
I bring you the best acoustic music in the world - both past and present!


Birdmonster is one of the best independent rock bands coming out of southern California these days. That is definitely saying something when you consider the multitude of talent in the area. I caught them live this year on their tour with Michigan's Mason Proper, (
now that's a great line-up!
) Here is
Birdmonster
with an acoustic version of "
No Midnight
."
Israel Kamakawiwo'ole
(RIP June 26, 1997) was perhaps one of most accomplished and best known ukulele players in American history. "IZ" as he was most commonly known brought a huge level of notoriety to the instrument by fusing outside music elements (jazz, reggae and pop) into his Hawaiian heritage. Included today is Israel's most famous recording - his version of the classic, "
Over the Rainbow
."
Fionn Regan
is a tremendous up and coming Irish performer who is taking the independent music world by storm. His new album, "The End of History" is receiving accolades all over the place and his performances on both side of the Atlantic are selling out. Find out what everyone is all worked up about. Here is my
live review of a magical Fionn Regan show
I attended (one of the best live shows I witnessed in 2007!) And, here is "
Hunter's Map
."
There are few musicians I would rather hear live than
Jesse Malin
. If you are unfamiliar it will likely only take a listen or two and you will be completely won over. The NYC singer-song writer and guitarist is one of my dynamic performers in the US today. The strength of Jesse's 2007 album, "Glitter in the Gutter" are his great songwriting and his unique voice. I saw Jesse play twice in Boston this year. Here is
the review of one of those remarkable shows
.... And, a live version (Austin, TX - 3.20.04) of "
Since You're In Love
" a song from Jesse's great second LP,"The Heat."
The Editors are a Birmingham, UK, independent rock group living in the shadow of England's post-punk revival. Having performed all over the world in support of their first release, "The Back Room," the band just released their latest album; "An End Has a Start" (2007). In between,
The Editors
appeared often, regularly performing new material. In September,
the Editors played a truly exceptional show here in Boston
. I am providing you with the Editors' amazing cover of R.E.M.'s classic, "
Orange Crush
."
This cool music series has allowed me to share some music that might otherwise not find its way into people's lives. The talented
Graham Coxon
is someone who needs to be heard. Coxon is the former guitarist for Blur, but has gone on to do even better solo work. His latest album, "Love Travels at Illegal Speeds" is probably his finest work to date. Here is an acoustic version of "
Standing On My Own Again
" - a song from that record.