Acoustically Speaking - At Critical Mass
Acoustically Speaking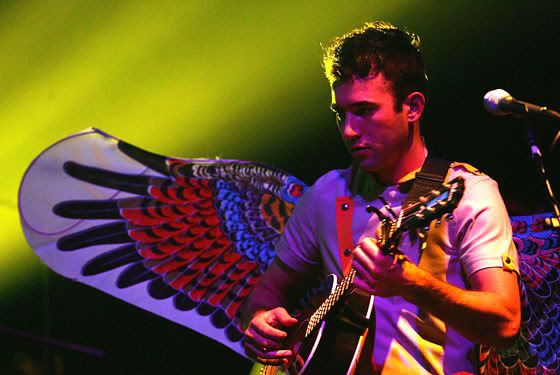 A new resurrected music series celebrating artistry in pubs, studios and practice rooms.
I bring you the best acoustic music in the world - both past and present!

Folk revivalist Sufjan Stevens has tapped into something magical, carving his own niche in modern music. A musical idealist, his songs float in the space between the worlds of folk, modern pop and magic. Perhaps in his "uniqueness" the only one that comes close is Devendra Banhart - and maybe that comparison is unfair to both artists. It's tough to say. One thing that cannot be questioned is the man's skill. Here he deftly takes on this R.E.M. classic in yet another powerful acoustic performance. Behind that is another great performance: "I Can't Even Lift My Head." A wonderful recording.

Jorge Drexler is a tremendously talented singer and guitarist. I actually missed him the last time he appeared in Boston due to illness. The man is probably one of the top ten Latin guitar players in the world right now. What makes him special to me? His style is his own, but he marries music from outside the genre to his own. Such is the case here where Drexler covers Radiohead acoustically. (Don't you love it when I bring it full circle?)
This three-piece band is named for the motorcycle gang that Marlon Brando ran with in the 1953 movie "The Wild One" - BRMC has an impressive lineage. The guitarist and co-vocalist in the band is Peter Hayes (of RSL former favorite and criminally overlooked the Brian Jonestown Massacre.) The BRMC stepped out into their own with the release of the Howl album in 2005 which birthed "Ain't No Easy Way. The song is powerful, gritty and raw. It's great acoustic too. This version was recorded live at KEXP's studios. Impressive.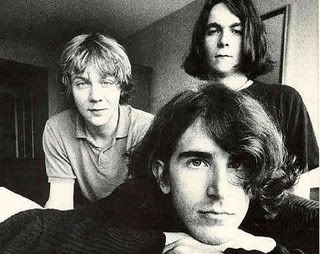 Founded by Lou Barlow and John Davis in the early Nineties, The Folk Implosion had a smash hit with "Natural One" - which was a prominent place song in the movie Kids. The regular version of the song reached 30th on the pop charts - making the Folk Implosion officially a one-hit wonder. This is the acoustic version of that song. Very choice.
Thom Yorke - photo credit: American Matador
It's Radiohead's world. We just live in it. Well, it seems like that these days. Let's think for a second about Thom Yorke, the somewhat odd and enigmatic singer for the band. He's a hugely talented individual with a tremendous ability to stir the soul. Here we hear Thom tackle, "Follow Me Around." Definitely worth your time!