Review: Calvin Harris - I Created Disco
2007 Record Review Recap - CALVIN HARRIS:
Calvin Harris was already a Dance Hall phenomenon
in the E.U. long before I ever wrote about him in August. (Calvin's "I Created Disco" album didn't get released in North America until September 4th.) I didn't change any opinions, or fill the hearts and engage the minds, then, of my UK readers. Many already knew about C.H. and his 1980s brand of electro-funk disco. But the plug was well received by RSL readers here in the States and Canada. I got my review copy some time before my write-up and kept listening and it ended up steering my summer... Here's just a taste:
Oh, Calvin Harris - you look so funny wearing your weird retro sunglasses
, but you certainly made one hell of a record! I have this freaky music turned up so loud now, it's hard to write! Find out how one scrawny little dude is turning British clubs on their ear - look out North America, here comes the mild-mannered, but completely wild Calvin Harris! ...
FREAKY DISCO BEATS FROM

THIS GUY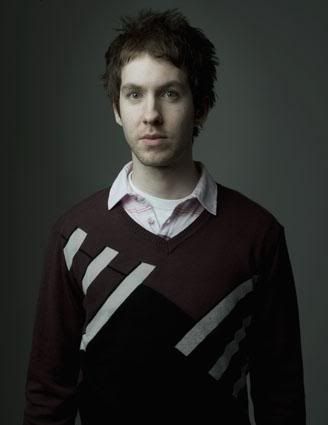 CALVIN HARRIS is the ARTIST OF THE DAY
(here - a picture even your grandmother would love!)
Calvin Harris is an exciting new musician from the UK performing a sweet fusion blend of Seventies disco funk and the best electronic beats from the 1980s and today.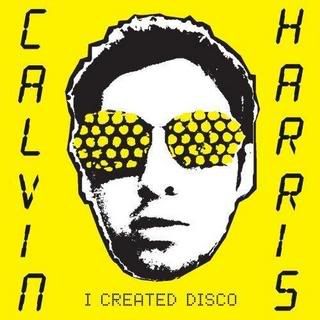 We hear the beat on "Vegas" - a song from Calvin Harris'
"I Created Disco" album
and can't help but groove on. It's pretty addictive! "
I've got my car, my ride, my wheels. I've got my drugs, and my stuff and my pills. I'm on way to Vegas....
" It's the sound of Calvin Harris. The man is out of control, in a most unsuspecting way and refreshing way. Hit play and get ready for the latest and greatest club sound. My prediction is that we will all be talking about Calvin Harris for a long time.